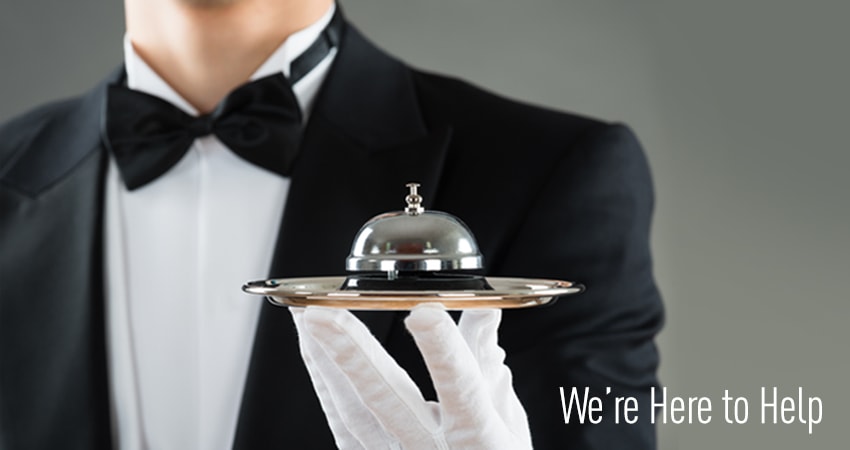 Customer Care
Assistance Whenever You Need It
If you need assistance prior to your departure date, please contact our customer care team by email or phone. You can email customercare@vacationexpress or call our Reservation Center at 1-800-309-4717 or 1-404-321-7742.
An agent will be available to assist you Monday-Sunday between 5:00am-12:00am ET.
If you are in destination and need immediate assistance, please contact your local Destination Representative. Contact details can be found in your e-Docs.
If you have already returned from your vacation and would like to share your positive experience with us, or if you have any concerns or questions about your trip, please complete this form and attach any documents associated with your trip. If you made your reservation through a travel agent, you may also contact your agent for any feedback you may have.
In the event your vacation experience wasn't satisfactory, please complete this form so that we may review your concerns. If you made your reservation through a travel agent you may also contact your agent for further follow up. All concerns have to be addressed within 30 business days of your return. Note that we cannot accept responsibility for expenses or lost vacation time incurred due to delay, aircraft reroute, change in schedule or any other causes.
Our Terms and Conditions Contract indicates the limited liability our company has as it relates to all the components of your vacation. Any refunds that The Operator offers under this contract is with the express understanding that the receipt of that refund by a passenger waives any additional remedies. Please allow us up to 30 days to review your concerns and to address them with all parties involved. We will make every effort possible to satisfy you as our valued customer.