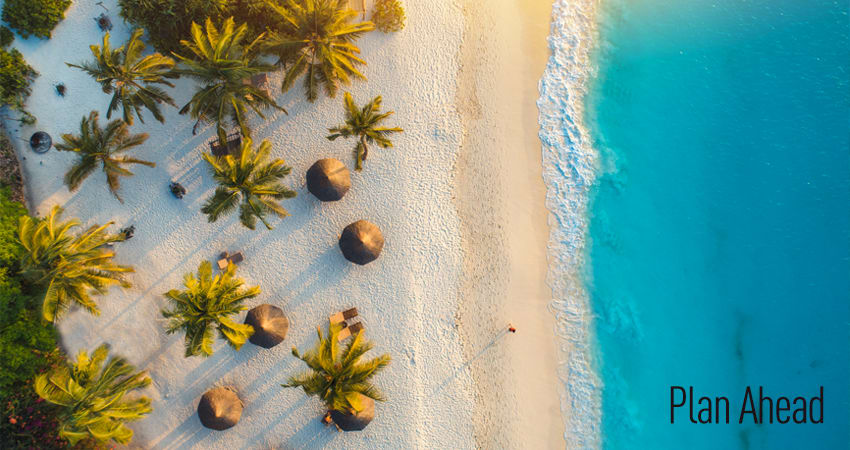 Hotel Cancellation Penalties
We understand the unexpected can happen and choosing to cancel your vacation is never an easy decision. For that reason, we are providing you with a chart of estimated cancellation penalties for our partner hotels. This chart can help you decide which resort may be the best for you when planning your vacation or to provide an estimate of your cancellation penalties. If your cancellation window is not listed then there is no hotel penalty. For example, if it shows 48hrs or less is 1 night penalty, then that means that outside of 48hrs there is no penalty. For booking, travel or cancellation timeframes not listed below, please call our Contact Center for assistance.
Cancellation and change fees are subject to change without prior notice. Non-refundable hotel rates do not apply. Policies below are not valid for traditional-contracted groups. Vacation Express is not responsible for omissions or errors.
We are consistently updating this page. If your hotel is not listed below, or you are looking for 2023, we may not have the hotel's policies yet. Please check back with us at a later time.
ANTIGUA ▪ ARUBA ▪ BAHAMAS ▪ BARBADOS ▪ CANCUN/RIVIERA MAYA/COZUMEL ▪ COSTA RICA ▪ CURACAO ▪ GRENADA ▪ JAMAICA ▪ LOS CABOS ▪ PANAMA ▪ PUERTO PLATA ▪ PUERTO VALLARTA/RIVIERA NAYARIT ▪ PUNTA CANA/LA ROMANA ▪ SAINT LUCIA ▪ ST. MAARTEN/ST. MARTIN ▪ ST. THOMAS ▪ TURKS & CAICOS
Resort Brands
Resort Brands
Booking Window
[if applicable]
Travel Window
Cancel Window
Estimated Penalty
Blue Diamond Resorts:
Royalton
Hideaway
Planet Hollywood
Mystique
Starfish
2022
48hrs or less
1nt penalty
2023
48hrs or less
1nt penalty
Dec 23, 2022 - Jan 2, 2023
14 days or less
2nt penalty
Apr 6 - 9, 2023
14 days or less
2nt penalty
Dec 23, 2023 - Jan 2, 2024
14 days or less
2nt penalty
AMR Collection [Adults - Only]:
Breathless Resorts
Secrets Resorts
Zoetry Resorts
Jun 3, 2021 - Onward
Through Jun 4, 2022
3 days or less
1nt penalty
Jun 5 - Aug 20, 2022
3 days or less
2nt penalty
Aug 21 - Dec 22, 2022
3 days or less
1nt penalty
Dec 23 - Dec 31, 2022
45 days or less
Full penalty
Oct 8, 2021 - Apr 13, 2022
Dec 23 - Dec 31, 2022
45 days or less
Full penalty
Jan 1 - Feb 15, 2023
3 days or less
2nt penalty
Feb 16 - 20, 2023
3 days or less
Full penalty
Feb 21 - Apr 8, 2023
3 days or less
2nt penalty
Apr 9 - Jun 3, 2023
3 days or less
1nt penalty
Jun 4 - Aug 19, 2023
3 days or less
2nt penalty
Aug 20 - Dec 22, 2023
3 days or less
1nt penalty
Apr 14, 2022 - Onward
Dec 23 - Dec 31, 2022
30 days or less
Full penalty
Jan 1 - Feb 15, 2023
3 days or less
2nt penalty
Feb 16 - 20, 2023
3 days or less
Full penalty
Feb 21 - Apr 8, 2023
3 days or less
2nt penalty
Apr 9 - Jun 3, 2023
3 days or less
1nt penalty
Jun 4 - Aug 19, 2023
3 days or less
2nt penalty
Aug 20 - Dec 22, 2023
3 days or less
1nt penalty
Dec 23 - Dec 31, 2023
30 days or less
Full penalty
Jan 1 - Feb 14, 2024
3 days or less
2nt penalty
Feb 15 - 19, 2024
3 days or less
Full penalty
Feb 20 - Mar 30, 2024
3 days or less
2nt penalty
Mar 31 - Jun 8, 2024
3 days or less
1nt penalty
Jun 9 - Aug 17, 2024
3 days or less
2nt penalty
Aug 18 - Dec 22, 2024
3 days or less
1nt penalty
AMR Collection [Family]:
Dreams Resorts
Now Resorts
Sunscape Resorts
Jun 3, 2021 - Onward
Through Jun 4, 2022
3 days or less
1nt penalty
Jun 5 - Aug 20, 2022
3 days or less
2nt penalty
Aug 21 - Dec 22, 2022
3 days or less
1nt penalty
Dec 23 - 31, 2022
45 days or less
Full penalty
Oct 8, 2021 - Apr 13, 2022
Jan 1 - Feb 15, 2023
3 days or less
2nt penalty
Feb 16 - 20, 2023
3 days or less
Full penalty
Feb 21 - Mar 31, 2023
3 days or less
2nt penalty
Apr 1 - Apr 8, 2023
3 days or less
Full penalty
Apr 9 - Jun 3, 2023
3 days or less
1nt penalty
Jun 4 - Aug 19, 2023
3 days or less
2nt penalty
Aug 20 - Dec 22, 2023
3 days or less
1nt penalty
Apr 14, 2022 - Onward
Dec 23 - Dec 31, 2022
30 days or less
Full penalty
Jan 1 - Feb 15, 2023
3 days or less
2nt penalty
Feb 16 - 20, 2023
3 days or less
Full penalty
Feb 21 - Mar 31, 2023
3 days or less
2nt penalty
Apr 1 - 8, 2023
3 days or less
Full penalty
Apr 9 - Jun 3, 2023
3 days or less
1nt penalty
Jun 4 - Aug 19, 2023
3 days or less
2nt penalty
Aug 20 - Dec 22, 2023
3 days or less
1nt penalty
Dec 23 - Dec 31, 2023
30 days or less
Full penalty
Jan 1 - Feb 14, 2024
3 days or less
2nt penalty
Feb 15 - 19, 2024
3 days or less
Full penalty
Feb 20 - Mar 22, 2023
3 days or less
2nt penalty
Mar 23 - 30, 2024
3 days or less
Full penalty
Mar 31 - Jun 8, 2024
3 days or less
1nt penalty
Jun 9 - Aug 17, 2024
3 days or less
2nt penalty
Aug 18 - Dec 22, 2024
3 days or less
1nt penalty
Catalonia Resorts
Jan 3, 2022 - Dec 23, 2023
7 days or less
2nt penalty
The Excellence Collection:
Excellence Resorts
Finest Resorts
Beloved Resorts
2022 & 2023
24 - 72hrs
1nt penalty
Less than 24hrs
Full penalty
Hard Rock Hotels
[See destinations for more details]
Iberostar Hotels & Resorts
Jan 2 - Feb 18, 2022
3 days or less
1nt penalty
Feb 19 - Feb 26, 2022
7 days or less
2nt penalty
Feb 27 - Apr 7, 2022
3 days or less
1nt penalty
Apr 8 - Apr 17, 2022
7 days or less
2nt penalty
Apr 18 - Dec 19, 2022
3 days or less
1nt penalty
Dec 20, 2022 - Jan 1, 2023
14 days or less
2nt penalty
Karisma:
Azul Hotels
El Dorado
Generations
Margaritaville
Nickelodeon Punta Cana
Jun 1, 2021 - Onwards
Jan 5 - Apr 30, 2022
7 days or less
2nt penalty
May 1 - Dec 20, 2022
3 days or less
2nt penalty
Dec 21, 2022 - Jan 4 ,2023
30 days or less
Full penalty
La Colección Resorts:
Live Aqua Resorts
Fiesta Americana Resorts
[Cancun, Los Cabos, Puerto Vallarta, Punta Cana, see destination details for Cozumel]
Through Jul 2, 2022
24hrs or less
1nt penalty
Jul 3 - Aug 22, 2022
3 days or less
1nt penalty
Aug 23 - Dec 23, 2022
24hrs or less
1nt penalty
Dec 24, 2022 - Jan 3, 2023
14 days or less
Full penalty
Jan 4 - Apr 10, 2023
3 days or less
1nt penalty
Apr 11 - 17, 2023
14 days or less
1nt penalty
Apr 18 - Jul 2, 2023
24 hours or less
1nt penalty
Jul 3 - Aug 22, 2023
3 days or less
1nt penalty
Aug 23 - Dec 23, 2023
24 hours or less
1nt penalty
Dec 24, 2023 - Jan 3, 2024
14 days or less
Full Penalty
Majestic Resorts
Through Dec 23, 2022
2 days or less
4nt penalty
Dec 24, 2022 - De 23, 2023
14 days or less
4nt penalty
Melia Resorts
Paradisus Resorts
Through Dec 22, 2022
2 days or less
1nt penalty
Dec 23, 2022 - Jan 3, 2023
20 days or less
Full penalty
Jan 4 - Apr 1, 2023
6 days or less
2nt penalty
Apr 2 - 8, 2023
20 days or less
Full penalty
Apr 9 - Jul 1, 2023
2 days or less
1nt penalty
Jul 2 - Aug 13, 2023
6 days or less
2nt penalty
Aug 14 - Nov 22, 2023
2 days or less
1nt penalty
Nov 23 - 26, 2023
6 days or less
2nt penalty
Nov 27 - Dec 22, 2023
2 days or less
1nt penalty
Dec 23, 2023 - Jan 3, 2024
20 days or less
Full penalty
Ocean by H10 Hotels
Booked by Jan 16, 2022
Through Dec 24, 2022
After noon local time the day before the arrival
1nt penalty
Feb 18, 2022 - Onwards
Through Jun 30, 2022
7 days or less
2nt penalty
24hrs or less [restrictions apply]
No penalty
Jul 1 - Dec 13, 2022
7 days or less
2nt penalty
Dec 14, 2022 - Apr 30, 2023
10 days or less
3nt penalty
May 1 - Dec 23, 2023
7 days or less
2nt penalty
Palace
Le Blanc
Through Jun 21, 2022
3 days or less
1nt penalty
Jun 22 - Aug 19, 2022
14 days or less
3nt penalty
Aug 20 - Dec 22, 2022
3 days or less
1nt penalty
Dec 23, 2022 - Jan 2, 2023
14 days or less
3nt penalty
Jan 3 -Apr 1, 2023
3 days or less
1nt penalty
Apr 2 - 8, 2023
30 days or less
3nt penalty
Apr 9 - Nov 18, 2023
3 days or less
1nt penalty
Nov 19 - 26, 2023
30 days or less
3nt penalty
Nov 27 - Dec 23, 2023
3 days or less
1nt penalty
Dec 24, 2023 - Jan 3, 2024
30 days or less
3nt penalty
Palladium Hotel Group
Grand Palladium Resorts
TRS Resorts
Jan 2 - Dec 22, 2022
2 days or less
2nt penalty
Dec 23, 2022 - Jan 1, 2023
21 days or less
Full penalty
Jan 2 - Apr 30, 2023
72hrs or less
2nt penalty
May 1 - Dec 22, 2023
48hrs or less
2nt penalty
Playa Hotels:
Hilton
Hyatt
Jewel
Sanctuary
Wyndham Alltra
Apr 13, 2020 - Jun 30, 2021
Through Dec 20, 2022
24hrs or less
Full penalty
Jul 1 - Aug 31, 2021
Through Dec 23, 2022
14 days or less
Full penalty
Dec 24, 2022 - Jan 3, 2023
30 days or less
Full penalty
Sep 1 - Sep 23, 2021
Through Dec 23, 2022
14 days or less
Full Penalty
Sep 24 - Dec 23, 2021
Through Dec 24, 2022
14 days or less
Full penalty
Dec 24, 2021 - Feb 28, 2022
Apr 1, 2022 - Onward
14 days or less
Full penalty
Mar 1, 2022 - Onwards
Through Dec 17, 2022
14 days or less
Full penalty
Dec 18, 2022 - Jan 3, 2023
30 days or less
Full penalty
Dec 24, 2022 - Jan 3, 2023
30 days or less
Full penalty
Jan 4 - Feb 15, 2023
14 days or less
Full penalty
Feb 16 - 20,2023
30 days or less
Full penalty
Feb 21 - Mar 30, 2023
14 days or less
Full penalty
Mar 31 - Apr 9, 2023
30 days or less
Full penalty
Apr 10, 2023 - Dec 23, 2023
14 days or less
Full penalty
Dec 24, 2023 - Jan 3, 2024
30 days or less
Full penalty
Princess Resorts
Through Dec 22, 2022
6 - 1 day
2nt penalty
Less than 24hrs
3nt penalty
Dec 23, 2022 - Jan 1, 2023
13 - 7 days
2nt penalty
6 - 1 day
4nt penalty
Less than 24hrs
Full penalty
Apr 10, 2023 - Dec 22, 2023
6 - 1 day
2nt penalty
Less than 24hrs
3nt penalty
RIU Hotels &
Resorts
Through Dec 23, 2022
3 days or less
1nt penalty
Dec 24, 2022 - Apr 30, 2023
3 days or less
2nt penalty
May 1 - Dec 23, 2023
3 days or less
1nt penalty
Viva Wyndham
Jan 2, 2022 - Dec 23, 2023
3 days or less
1nt penalty
[2nt penalty for 8nts+]
Destinations
Antigua Hotels

Booking Window
[if applicable]
Travel Window
Cancel Window
Estimated Penalty
Royalton Antigua
2022
48hrs or less
1nt penalty
2023
48hrs or less
1nt penalty
Dec 23, 2022 - Jan 2, 2023
14 days or less
2nt penalty
Apr 6 - 9, 2023
14 days or less
2nt penalty
Dec 23, 2023 - Jan 2, 2024
14 days or less
2nt penalty
Carlisle Bay Resort
Through Dec 19, 2022
7 days or more
No penalty
Booked by Apr 20, 2022
Dec 20, 2022 - Jan 11, 2023
56 - 42 days
25% of stay
41 - 28 days
50% of stay
27 - 14 days
75% of stay
13 - 7 days
90% of stay
6 days or less
Full penalty
Apr 21, 2022 - Onward
Dec 22, 2022 - Jan 3, 2023
56 days or less
Full penalty
Jan 4 - Dec 21, 2023
21 days or less
Full penalty
Cocobay Resort
Apr 12, 2021 - Apr 11, 2023
30 - 15 days
3nt penalty
14 days or less
Full penalty
Apr 12, 2023 - Jun 30, 2024
30 - 15 days
3nt penalty
14 days or less
Full penalty
Cocos Hotel
Through Jun 30, 2022
21 days or less
2nt penalty
Jul 1 - Dec 23, 2022
14 days or less
1nt penalty
Dec 24, 2022 - Mar 20, 2023
30 days or less
3nt penalty
Mar 21 - Jun 30, 2023
21 days or less
2nt penalty
Jul 1 - Dec 22, 2023
14 days or less
1nt penalty
Dec 23, 2023 - Mar 20, 2024
30 days or less
3nt penalty
Galley Bay
Hammock Cove
Pineapple Beach Club
St. James's Club
The Verandah
Dec 27, 2021 - Onward
Through Apr 22, 2022
30 days or less
Full penalty
Apr 23 - Dec 20, 2022
14 days or less
Full penalty
Dec 21, 2022 - Jan 2, 2023
60 days or less
Full penalty
Keyonna
Through Jun 30, 2022
21 days or less
2nt penalty
Jul 1 - Dec 23, 2022
14 days or less
1nt penalty
Dec 24, 2022 - Mar 20, 2023
30 days or less
3nt penalty
Mar 21 - Jun 30, 2023
21 days or less
2nt penalty
Jul 1 - Dec 22, 2023
14 days or less
1nt penalty
Dec 23, 2023 - Mar 20, 2024
30 days or less
3nt penalty
Ocean Point Resort &
Spa
Through Jan 1, 2023
14 - 8 days
50% of stay
7 days or less
Full penalty
Aruba Hotels

Booking Window
[if applicable]
Travel Window
Cancel Window
Estimated Penalty
Amsterdam Manor Beach Resort
Through Dec 24, 2022
10 days or less
3nt penalty
Dec 25, 2022 - Jan 9, 2023
30 days or less
Full penalty
Jan 10 - Feb 17, 2023
10 days or less
3nt penalty
Feb 18 - 21, 2023
30 days or less
Full penalty
Feb 22 - Apr 6, 2023
10 days or less
3nt penalty
Apr 7 - 11, 2023
30 days or less
Full penalty
Apr 12 - Dec 24, 2023
10 days or less
3nt penalty
Bucuti &
Tara Beach Resort
Through Dec 21, 2022
30 days or less
Full penalty
Through Dec 22, 2023
30 days or less
Full penalty
Courtyard by Marriott Aruba
Through Dec 19, 2022
48hrs or less
1nt penalty
Nov 24 - 27, 2022
14 days or less
1nt penalty
Dec 20 - 31, 2022
14 days or less
1nt penalty
Jan 1, 2023 - Dec 19, 2023
48hrs or less
1nt penalty
Feb 17 - 21, 2023
14 days or less
1nt penalty
Apr 14 - 18, 2023
14 days or less
1nt penalty
May 26 - 30, 2023
14 days or less
1nt penalty
Nov 24 - 27, 2023
14 days or less
1nt penalty
Dec 20 - 31, 2023
14 days or less
1nt penalty
Divi Aruba Phoenix
Divi Dutch Village
Divi Village Golf
Through Dec 20, 2022
7 days or less
1nt penalty
Dec 21 - 31, 2022
Non-refundable
Full penalty
Jan 1 - Dec 20, 2023
30 days or less
3nt penalty
Dec 21 - 31, 2023
Non-refundable
Non-refundable
Divi Aruba All Inclusive
Tamarijin Aruba All Inclusive
Through Dec 20, 2022
30 days or less
1nt penalty
Dec 21, 2022 - Jan 3, 2023
30 days or less
3nt penalty
Jan 4 - Dec 22, 2023
30 days or less
1nt penalty
Dec 23, 2023 - Jan 2, 2024
30 days or less
3nt penalty
Eagle Aruba
Through Dec 21, 2022
2 days or less
2nt penalty
Dec 22, 2022 - Jan 3, 2023
15 days or less
3nt penalty
Jan 4 - Dec 21, 2023
2 days or less
2nt penalty
Dec 23, 2023 - Jan 3, 2024
15 days or less
3nt penalty
Hilton Aruba Caribbean Resort & Casino
Booked by Oct 7, 2021
Through Dec 16, 2022
7 days or less
1nt penalty
Dec 17 - Dec 31, 2022
60 days or less
3nt penalty
Booked Oct 8, 2021 - Onward
Through Dec 21, 2022
7 days or less
1nt penalty
Dec 22 - Dec 31, 2022
60 days or less
1nt penalty
Jan 2 - May 24, 2023
7 days or less
1nt penalty
May 25 - 27, 2023
45 days or less
1nt penalty
May 28 - Dec 20, 2023
7 days or less
1nt penalty
Dec 21 - 31, 2023
60 days or less
3nt penalty
Hyatt Regency Aruba
Through Dec 16, 2022
14 days or less
2nt penalty
Dec 17, 2022 - Jan 1, 2023
Prior to Oct 30, 2022
2nt penalty
60 days or less
Full penalty
Renaissance Wind Creek Aruba
Jan 5 - Feb 24, 2022
Through Dec 21, 2022
24hrs or less
1nt penalty
Dec 22 - 25, 2022
7 days or less
2nt penalty
Dec 26 - 31, 2022
Non-Refundable
Full penalty
Feb 25 - Apr 26, 2022
Through Dec 21, 2022
3 days or less
1nt penalty
Dec 22 - 31, 2022
90 days or less
3nt penalty
Apr 27 - May 31, 2022
Through Dec 25, 2022
7 days or less
2nt penalty
Dec 26 - 31, 2022
Non-refundable
Full penalty
Jan 1 - May 23, 2023
7 days or less
2nt penalty
May 24 - 31, 2023
Non-refundable
Full penalty
June 1 - Dec 25, 2023
7 days or less
2nt penalty
Dec 26 - 31, 2023
Non-refundable
Full penalty
RIU Hotels &
Resorts
Through Dec 23, 2022
3 days or less
1nt penalty
Dec 24, 2022 - Apr 30, 2023
3 days or less
2nt penalty
May 1 - Dec 23, 2023
3 days or less
1nt penalty
Bahamas Hotels

Booking Window
[if applicable]
Travel Window
Cancel Window
Estimated Penalty
Atlantis Paradise Island
The Coral
The Cove
The Reef
The Royal
Booked by Jun 30, 2021
Through 2022
72hrs or less
Full penalty
Jul 1 - Dec 14, 2021
Through Dec 17, 2022
14 days or less
2nt penalty
Dec 15, 2021 - Onwards
Through Dec 14, 2022
14 days or less
2nt penalty
Dec 15, 2022 - Jan 1, 2023
After Nov 1, 2022
Full penalty
Jan 2 - Dec 17, 2023
14 days or less
2nt penalty
Margaritaville Beach Resort Nassau
Through Dec 25, 2022
7 days or less
1nt penalty
Dec 26, 2022 - Jan 2, 2023
14 days or less
Full penalty
RIU Hotels &
Resorts
Through Apr 30, 2022
24hrs or less
1nt penalty
May 1 - Dec 23, 2022
3 days or less
1nt penalty
Dec 24, 2022 - Apr 30, 2023
3 days or less
2nt penalty
Viva Wyndham
Jan 2, 2022 - Dec 23, 2023
3 days or less
1nt penalty
[2nt penalty for 8nts+]
Barbados Hotels

Booking Window
[if applicable]
Travel Window
Cancel Window
Estimated Penalty
Bougainvillea
Through Dec 20, 2022
7 days or less
50% of stay
Dec 21, 2022 - Jan 2, 2023
28 - 15 days
50% of stay
14 days or less
Full penalty
Jan 3 - Apr 18, 2023
28 days or less
50% of stay
Apr 19 - Dec 20, 2023
14 days or less
50% of stay
The Club Barbados Resort and Spa
Dec 27, 2021 - Onward
Through Apr 22, 2022
30 days or less
Full penalty
Apr 23 - Dec 20, 2022
14 days or less
Full penalty
Dec 21, 2022 - Jan 2, 2023
60 days or less
Full penalty
Divi Southwinds
Jan 1, 2022 - Apr 17, 2022
14 days or less
2nt penalty
Apr 18 - Dec 20, 2022
7 days or less
1nt penalty
Dec 21 - Dec 31, 2022
Non-refundable
Full penalty
Elegant Hotels:
Colony Club
The House
Treasure Beach
Tamarind
Crystal Cove
Waves Hotel
Turtle Beach
Through Dec 16, 2022
3 days or less
3nt penalty
Dec 17 - Jan 2, 2023
90 days or less
Full penalty
Jan 3 - Apr 9, 2023
10 days or less
Full penalty
Apr 10 - Oct 31, 2023
3 days or less
3nt penalty
Nov 1 - Dec 15, 2023
7 days or less
7nt penalty
Dec 16, 2023 - Jan 2, 2024
90 days or less
Full penalty
O2 Beach Club
Booked by Oct 31, 2022
Through Dec 20, 2022
6 - 3 days
50% of stay
2 days or less
Full penalty
Dec 21, 2022 - Jan 5, 2023
13 - 3 days
50% of stay
2 days or less
Full penalty
Through Dec 23, 2022
14 days or less
Full penalty
Dec 24 - 31, 2022
28 days or less
Full penalty
Jan 1 - Mar 31, 2023
21 days or less
Full penalty
Apr 1 - Dec 23, 2023
14 days or less
Full penalty
Dec 24, 2023 - 31, 2023
28 days or less
Full penalty
Jan 1 - Mar 31, 2024
21 days or less
Full penalty
Apr 1 - Dec 23, 2024
14 days or less
Full penalty
Sea Breeze
Booked by Oct 31, 2022
Through Dec 20, 2022
6 - 3 days
50% of stay
2 days or less
Full penalty
Dec 21, 2022 - Jan 5, 2023
13 - 3 days
50% of stay
2 days or less
Full penalty
Through Dec 23, 2022
14 days or less
Full penalty
Dec 24 - 31, 2022
28 days or less
Full penalty
Jan 1 - Mar 31, 2023
21 days or less
Full penalty
Apr 1 - Dec 23, 2023
14 days or less
Full penalty
Dec 24, 2023 - 31, 2023
28 days or less
Full penalty
Jan 1 - Mar 31, 2024
21 days or less
Full penalty
Apr 1 - Dec 23, 2024
14 days or less
Full penalty
Sugar Bay
Through Dec 20, 2022
7 days or less
50% of stay
Dec 21, 2022 - Jan 2, 2023
28 - 15 days
50% of stay
14 days or less
Full penalty
Jan 3 - Apr 18, 2023
28 days or less
50% of stay
Apr 19 - Dec 20, 2023
14 days or less
50% of stay
Cancun, Riviera Maya &
Cozumel Hotels

Booking Window
[if applicable]
Travel Window
Cancel Window
Estimated Penalty
Royalton
Hideaway
Planet Hollywood
Mystique
2022
48hrs or less
1nt penalty
2023
48hrs or less
1nt penalty
Dec 23, 2022 - Jan 2, 2023
14 days or less
2nt penalty
Apr 6 - 9, 2023
14 days or less
2nt penalty
Dec 23, 2023 - Jan 2, 2024
14 days or less
2nt penalty
Akumal Bay
Jan 4 - Apr 30, 2022
72hrs or less
1nt penalty
May 1 - Jul 3, 2022
7 days or less
3nt penalty
Jul 4 - Aug 21, 2022
10 days or less
3nt penalty
Aug 22 - Oct 31, 2022
7 days or less
3nt penalty
Nov 1 - Dec 22, 2022
14 days or less
3nt penalty
Dec 22, 2022 - Jan 3, 2023
21 days or less
Full penalty
Jan 4 - Apr 5, 2023
14 days or less
Full penalty
Apr 6 - 30, 2023
14 days or less
3nt penalty
May 1 - Jul 3, 2023
7 days or less
3nt penalty
Jul 4 - Aug 21, 2023
14 days or less
3nt penalty
Aug 22 - Oct 31, 2023
7 days or less
3nt penalty
Nov 1 - Dec 22, 2023
14 days or less
3nt penalty
All Ritmo
Through Dec 20, 2022
2 days or less
1nt penalty
Dec 21, 2022 - Jan 2, 2023
14 days or less
2nt penalty
Jan 3 - Apr 16, 2023
7 days or less
1nt penalty
Apr 17 - Jun 30, 2023
3 days or less
1nt penalty
Jul 1 - Aug 23, 2023
3 days or less
1nt penalty
Aug 24 - Dec 20, 2023
3 days or less
1nt penalty
Atelier Playa Mujeres
Estudio Playa Mujeres
Sep 27, 2021 - May 31, 2022
Through Dec 23, 2022
3 days or less
Full penalty
Dec 24, 2022 - Jan 2, 2023
21 daysor less
Full penalty
Jun 1, 2022 - Jan 3, 2024
Through Dec 22, 2022
7 days or less
Full penalty
Dec 23, 2022 - Jan 2, 2023
21 days or less
Full penalty
Jan 3 - Apr 15, 2023
14 days or less
Full penalty
Apr 16 - Jul 7, 2023
7 days or less
Full penalty
Jul 8 - Aug 20, 2023
14 days or less
Full penalty
Aug 21 - Dec 22, 2023
7 days or less
Full penalty
Dec 23, 2023 - Jan 2, 2024
21 days or less
Full penalty
Jan 3 - Apr 6, 2024
14 days or less
Full penalty
Apr 7 - Jul 12, 2024
7 days or less
Full penalty
Jul 13 - Aug 17, 2024
14 days or less
Full penalty
Aug 18 - Dec 22, 2024
7 days or less
Full penalty
Dec 23, 2024 - Jan 2, 2025
21 days or less
Full penalty
Azul Hotels
El Dorado
Generations
Margaritaville
Jun 1, 2021 - Onwards
Jan 5 - Apr 30, 2022
7 days or less
2nt penalty
May 1 - Dec 20, 2022
3 days or less
2nt penalty
Dec 21, 2022 - Jan 4 ,2023
30 days or less
Full penalty
BlueBay
Through Aug 31, 2022
3 days or less
2nt penalty
Sep 1 - Dec 23, 2022
3 days or less
1nt penalty
Dec 24 - 30, 2022
21 days or less
2nt penalty
Dec 31, 2022 - Jan 1, 2023
21 days or less
Full penalty
Jan 2 - Apr 16, 2023
14 days or less
2nt penalty
Apr 17 - 30, 2023
7 days or less
2nt penalty
May 1 - Jun 30, 2023
3 days or less
1nt penalty
Jul 1 - Aug 31, 2023
3 days or less
2nt penalty
Sep 1 - Dec 23, 2023
3 days or less
1nt penalty
Dec 24 - 30, 2023
21 days or less
2nt penalty
Dec 31, 2023 - Jan 1, 2024
21 days or less
Full penalty
Breathless Resorts
Secrets Resorts
Zoetry Resorts
Jun 3, 2021 - Onward
Through Jun 4, 2022
3 days or less
1nt penalty
Jun 5 - Aug 20, 2022
3 days or less
2nt penalty
Aug 21 - Dec 22, 2022
3 days or less
1nt penalty
Dec 23 - Dec 31, 2022
45 days or less
Full penalty
Oct 8, 2021 - Apr 13, 2022
Dec 23 - Dec 31, 2022
45 days or less
Full penalty
Jan 1 - Feb 15, 2023
3 days or less
2nt penalty
Feb 16 - 20, 2023
3 days or less
Full penalty
Feb 21 - Apr 8, 2023
3 days or less
2nt penalty
Apr 9 - Jun 3, 2023
3 days or less
1nt penalty
Jun 4 - Aug 19, 2023
3 days or less
2nt penalty
Aug 20 - Dec 22, 2023
3 days or less
1nt penalty
Apr 14, 2022 - Onward
Dec 23 - Dec 31, 2022
30 days or less
Full penalty
Jan 1 - Feb 15, 2023
3 days or less
2nt penalty
Feb 16 - 20, 2023
3 days or less
Full penalty
Feb 21 - Apr 8, 2023
3 days or less
2nt penalty
Apr 9 - Jun 3, 2023
3 days or less
1nt penalty
Jun 4 - Aug 19, 2023
3 days or less
2nt penalty
Aug 20 - Dec 22, 2023
3 days or less
1nt penalty
Dec 23 - Dec 31, 2023
30 days or less
Full penalty
Jan 1 - Feb 14, 2024
3 days or less
2nt penalty
Feb 15 - 19, 2024
3 days or less
Full penalty
Feb 20 - Mar 30, 2024
3 days or less
2nt penalty
Mar 31 - Jun 8, 2024
3 days or less
1nt penalty
Jun 9 - Aug 17, 2024
3 days or less
2nt penalty
Aug 18 - Dec 22, 2024
3 days or less
1nt penalty
Catalonia Resorts
Jan 3, 2022 - Dec 23, 2023
7 days or less
2nt penalty
Crown Paradise Resorts
Through Dec 21, 2022
3 days or less
1nt penalty
Dec 22, 2022 - Jan 2, 2023
14 - 2 days
3nt penalty
24hrs or less
Full penalty
Jan 3 - Apr 5, 2023
3 days or less
3nt penalty
24hrs or less
Full penalty
Apr 6 - 9, 2023
7 days or less
3nt penalty
24hrs or less
Full penalty
Apr 10 - Dec 21, 2023
3 days or less
1nt penalty
24hrs or less
Full penalty
Desire Riviera Maya
Desire Riviera Maya Pearl
Through Dec 23, 2022
21 days or less
2nt penalty
Dec 24, 2022 - Jan 1, 2023
21 days or less
Full penalty
Jan 2 - Dec 22, 2023
21 days or less
2nt penalty
Dreams Resorts
Now Resorts
Sunscape Resorts
Jun 3, 2021 - Onward
Through Jun 4, 2022
3 days or less
1nt penalty
Jun 5 - Aug 20, 2022
3 days or less
2nt penalty
Aug 21 - Dec 22, 2022
3 days or less
1nt penalty
Dec 23 - 31, 2022
45 days or less
Full penalty
Oct 8, 2021 - Apr 13, 2022
Jan 1 - Feb 15, 2023
3 days or less
2nt penalty
Feb 16 - 20, 2023
3 days or less
Full penalty
Feb 21 - Mar 31, 2023
3 days or less
2nt penalty
Apr 1 - Apr 8, 2023
3 days or less
Full penalty
Apr 9 - Jun 3, 2023
3 days or less
1nt penalty
Jun 4 - Aug 19, 2023
3 days or less
2nt penalty
Aug 20 - Dec 22, 2023
3 days or less
1nt penalty
Apr 14, 2022 - Onward
Dec 23 - Dec 31, 2022
30 days or less
Full penalty
Jan 1 - Feb 15, 2023
3 days or less
2nt penalty
Feb 16 - 20, 2023
3 days or less
Full penalty
Feb 21 - Mar 31, 2023
3 days or less
2nt penalty
Apr 1 - 8, 2023
3 days or less
Full penalty
Apr 9 - Jun 3, 2023
3 days or less
1nt penalty
Jun 4 - Aug 19, 2023
3 days or less
2nt penalty
Aug 20 - Dec 22, 2023
3 days or less
1nt penalty
Dec 23 - Dec 31, 2023
30 days or less
Full penalty
Jan 1 - Feb 14, 2024
3 days or less
2nt penalty
Feb 15 - 19, 2024
3 days or less
Full penalty
Feb 20 - Mar 22, 2023
3 days or less
2nt penalty
Mar 23 - 30, 2024
3 days or less
Full penalty
Mar 31 - Jun 8, 2024
3 days or less
1nt penalty
Jun 9 - Aug 17, 2024
3 days or less
2nt penalty
Aug 18 - Dec 22, 2024
3 days or less
1nt penalty
El Cid Resorts
Through Dec 21, 2022
7 days or less
2nt penalty
Dec 22, 2022 - Jan 2, 2023
21 days or less
Full penalty
Jan 3 - Mar 31, 2023
14 days or less
3nt penalty
Apr 1 - 15, 2023
21 days or less
Full penalty
Apr 16 - Dec 21, 2023
7 days or less
2nt penalty
Dec 22, 2023 - Jan 2, 2024
21 days or less
Full penalty
El Cozumeleno
Through Apr 17, 2022
7 days or less
2nt penalty
Apr 18 - Dec 20, 2022
3 days or less
1nt penalty
Excellence Playa Mujeres
Beloved Playa Mujeres
Finest Playa Mujeres
Excellence Riviera Cancun
2022 & 2023
24 - 72hrs
1nt penalty
Less than 24hrs
Full penalty
Explorean Cozumel
Fiesta Americana Cozumel
Through Dec 23, 2022
7 days or less
1nt penalty
Dec 24, 2022 - Jan 3, 2023
14 days or less
Full penalty
Jan 4 - Apr 10, 2023
7 days or less
1nt penalty
Apr 11 - 17, 2023
14 days or less
1nt penalty
Apr 18 - Jul 2, 2023
7 days or less
1nt penalty
Jul 3 - Aug 22, 2023
7 days or less
1nt penalty
Aug 23 - Dec 23, 2023
7 days or less
1nt penalty
Dec 24, 2023 - Jan 3, 2024
14 days or less
Full penalty
Fiesta Americana Condesa
Grand Fiesta Americana
Live Aqua Beach Resort
Through Jul 2, 2022
24hrs or less
1nt penalty
Jul 3 - Aug 22, 2022
3 days or less
1nt penalty
Aug 23 - Dec 23, 2022
24hrs or less
1nt penalty
Dec 24, 2022 - Jan 3, 2023
14 days or less
Full penalty
Jan 4 - Apr 10, 2023
3 days or less
1nt penalty
Apr 11 - 17, 2023
14 days or less
1nt penalty
Apr 18 - Jul 2, 2023
24 hours or less
1nt penalty
Jul 3 - Aug 22, 2023
3 days or less
1nt penalty
Aug 23 - Dec 23, 2023
24 hours or less
1nt penalty
Dec 24, 2023 - Jan 3, 2024
14 days or less
Full Penalty
Flamingo Cancun
Through Apr 24, 2022
14 days or less
2nt penalty
Apr 25 - Jul 7, 2022
3 days or less
1nt penalty
Jul 8 - Aug 14, 2022
14 days or less
2nt penalty
Aug 15 - Dec 16, 2022
3 days or less
1nt penalty
Dec 17, 2022 - Jan 3, 2023
21 days or less
3nt penalty
Garza Blanca Cancun
Through Nov 20, 2022
3 days or less
1nt penalty
Nov 21 - 26, 2022
14 days or less
2nt penalty
Nov 27 - Dec 22, 2022
3 days or less
1nt penalty
Dec 23, 2022 - Jan 3, 2023
45 days or less
Full penalty
Jan 4 - Apr 17, 2023
7 days or less
2nt penalty
Apr 18 - Jun 30, 2023
3 days or less
1nt penalty
Jul 1 - Aug 19, 2023
15 days or less
2nt penalty
Aug 20 - Nov 21, 2023
3 days or less
1nt penalty
Nov 22 - 26, 2023
7 days or less
2nt penalty
Nov 27 - Dec 22, 2023
3 days or less
1nt penalty
Dec 23, 2023 - Jan 3, 2024
45 days or less
Full penalty
Golden Parnassus
Through Jul 10, 2022
2 days or less
1nt penalty
Jul 11 - Aug 14, 2022
7 days or less
2nt penalty
Aug 15 - Dec 21, 2022
2 days or less
1nt penalty
Dec 22, 2022 - Jan 8, 2023
14 days or less
Full penalty
Jan 9 - Apr 1, 2023
14 days or less
2nt penalty
Apr 2 - 16, 2023
30 days or less
Full penalty
Apr 17 - Jul 9, 2023
2 days or less
1nt penalty
Jul 10 - Aug 13, 2023
14 days or less
2nt penalty
Aug 14 - Dec 21, 2023
2 days or less
1nt penalty
Dec 22, 2023 - Jan 7, 2024
30 days or less
Full penalty
Jan 8 - Mar 23, 2024
14 days or less
2nt penalty
Mar 24 - Apr 7, 2024
30 days or less
Full penalty
Apr 8 - Jul 7, 2024
2 days or less
1nt penalty
Jul 8 - Aug 18, 2024
14 days or less
2nt penalty
Aug 19 - Dec 20, 2024
2 days or less
1nt penalty
Dec 21, 2024 - Jan 5, 2025
30 days or less
Full penalty
Grand Palladium Resorts
TRS Resorts
Jan 2 - Dec 22, 2022
2 days or less
2nt penalty
Dec 23, 2022 - Jan 1, 2023
21 days or less
Full penalty
Jan 2 - Apr 30, 2023
72hrs or less
2nt penalty
May 1 - Dec 22, 2023
48hrs or less
2nt penalty
Grand Park Royal Cancun
Park Royal Beach
Grand Park Royal Cozumel
Through Dec 22, 2022
2 days or less
1nt penalty
Dec 23, 2022 - Jan 7, 2023
21 - 11 days
50% of stay
10 days or less
Full penalty
Jan 8 - Apr 1, 2023
13 - 6 days
3nt penalty
Apr 2 - 15, 2023
21 - 11 days
50% of stay
10 days or less
Full penalty
Apr 16 - Jul 9, 2023
2 days or less
1nt penalty
Jul 10 - Aug 21, 2023
4 days or less
2nt penalty
Aug 22 - Dec 22, 2023
2 days or less
1nt penalty
Grand Sirenis
Through Dec 23, 2023
48hrs or less
1nt penalty
Grand Velas
Jan 5 - Apr 17, 2022
7 days or less
2nt penalty
Apr 18 - Jul 5, 2022
24hrs or less
1nt penalty
Jul 6 - Aug 4, 2022
3 days or less
1nt penalty
Aug 5 - Dec 18, 2022
24hrs or less
1nt penalty
Dec 19, 2022 - Jan 4, 2023
More than 120 days
2nt penalty
120 days or less
Full penalty
Hard Rock Cancun
Through Dec 18, 2022
7 days or less
1nt penalty
Dec 19 - Dec 25, 2022
14 days or less
3nt penalty
Dec 26, 2022 - Jan 1, 2023
30 days or less
Full penalty
Jan 2 - Feb 15, 2023
7 days or less
1nt penalty
Feb 16 - 20, 2023
14 days or less
2nt penalty
Feb 21 - Mar 30, 2023
7 days or less
1nt penalty
Mar 31 - Apr 8, 2023
14 days or less
3nt penalty
Apr 9 - Jun 15, 2023
7 days or less
1nt penalty
Jun 16 - Aug 12, 2023
14 days or less
2nt penalty
Aug 13 - Dec 18, 2023
7 days or less
1nt penalty
Dec 19 - 25, 2023
14 days or less
3nt penalty
Dec 26 - 31, 2023
30 days or less
Full Penalty
Hard Rock Riviera Maya
Through Jul 14, 2022
5 days or less
1nt penalty
Jul 15 - Aug 13, 2022
14 days or less
2nt penalty
Aug 14 - Dec 25, 2022
5 days or less
1nt penalty
Dec 26, 2022 - Jan 2, 2023
30 days or less
Full penalty
Jan 3 - Mar 30, 2023
7 days or less
1nt penalty
Mar 31 - Apr 8, 2023
14 days or less
2nt penalty
Apr 9 - Jun 15, 2023
7 days or less
1nt penalty
Jul 16 - Aug 12, 2023
14 days or less
2nt penalty
Aug 13 - Dec 25, 2023
7 days or less
1nt penalty
Dec 26 - 31, 2023
30 days or less
Full penalty
Hilton
Hyatt
Wyndham Alltra
Apr 13, 2020 - Jun 30, 2021
Through Dec 20, 2022
24hrs or less
Full penalty
Jul 1 - Aug 31, 2021
Through Dec 23, 2022
14 days or less
Full penalty
Dec 24, 2022 - Jan 3, 2023
30 days or less
Full penalty
Sep 1 - Sep 23, 2021
Through Dec 23, 2022
14 days or less
Full Penalty
Sep 24 - Dec 23, 2021
Through Dec 24, 2022
14 days or less
Full penalty
Dec 24, 2021 - Feb 28, 2022
Apr 1, 2022 - Onward
14 days or less
Full penalty
Mar 1, 2022 - Onwards
Through Dec 17, 2022
14 days or less
Full penalty
Dec 18, 2022 - Jan 3, 2023
30 days or less
Full penalty
Dec 24, 2022 - Jan 3, 2023
30 days or less
Full penalty
Jan 4 - Feb 15, 2023
14 days or less
Full penalty
Feb 16 - 20,2023
30 days or less
Full penalty
Feb 21 - Mar 30, 2023
14 days or less
Full penalty
Mar 31 - Apr 9, 2023
30 days or less
Full penalty
Apr 10, 2023 - Dec 23, 2023
14 days or less
Full penalty
Dec 24, 2023 - Jan 3, 2024
30 days or less
Full penalty
Hotel Xcaret Arte
Through Dec 22, 2022
7 days or less
Full penalty
Dec 23, 2022 - Jan 2, 2023
32 days or less
Full penalty
Jan 3 - Apr 16, 2023
21 days or less
Full penalty
Apr 17 - Dec 22, 2023
7 days or less
Full penalty
Dec 23, 2023 - Jan 2, 2024
32 days or less
Full penalty
Hotel Xcaret Mexico
Through Jul 12, 2022
7 days or less
Full penalty
Jul 13 - Aug 16, 2022
14 days or less
Full penalty
Aug 17 - Dec 22, 2022
7 days or less
Full penalty
Dec 23, 2022 - Jan 2, 2023
30 days or less
Full penalty
Jan 3 - Apr 16, 2023
21 days or less
Full penalty
Apr 17 - Jun 30, 2023
7 days or less
Full penalty
Jul 1 - Aug 19, 2023
14 days or less
Full penalty
Aug 20 - Dec 22, 2023
7 days or less
Full penalty
Dec 23, 2023 - Jan 2, 2024
30 days or less
Full penalty
Iberostar Hotels & Resorts
Jan 2 - Feb 18, 2022
3 days or less
1nt penalty
Feb 19 - Feb 26, 2022
7 days or less
2nt penalty
Feb 27 - Apr 7, 2022
3 days or less
1nt penalty
Apr 8 - Apr 17, 2022
7 days or less
2nt penalty
Apr 18 - Dec 19, 2022
3 days or less
1nt penalty
Dec 20, 2022 - Jan 1, 2023
14 days or less
2nt penalty
Kore Tulum Retreat
Through Jul 10, 2022
2 days or less
1nt penalty
Jul 11 - Aug 14, 2022
7 days or less
2nt penalty
Aug 15 - Dec 21, 2022
2 days or less
1nt penalty
Dec 22, 2022 - Jan 8, 2023
14 days or less
Full penalty
Jan 9 - Apr 1, 2023
14 days or less
2nt penalty
Apr 2 - 16, 2023
30 days or less
Full penalty
Apr 17 - Jul 9, 2023
2 days or less
1nt penalty
Jul 10 - Aug 13, 2023
14 days or less
2nt penalty
Aug 14 - Dec 21, 2023
2 days or less
1nt penalty
Dec 22, 2023 - Jan 7, 2024
30 days or less
Full penalty
Jan 8 - Mar 23, 2024
14 days or less
2nt penalty
Mar 24 - Apr 7, 2024
30 days or less
Full penalty
Apr 8 - Jul 7, 2024
2 days or less
1nt penalty
Jul 8 - Aug 18, 2024
14 days or less
2nt penalty
Aug 19 - Dec 20, 2024
2 days or less
1nt penalty
Dec 21, 2024 - Jan 5, 2025
30 days or less
Full penalty
Krystal Grand
Through Feb 16, 2022
3 days or less
2nt penalty
Feb 17 - Feb 21, 2022
3 days or less
Full penalty
Feb 22 - Apr 8, 2022
3 days or less
2nt penalty
Apr 9 - 16, 2022
3 days or less
Full penalty
Apr 17 - Jun 4, 2022
3 days or less
1nt penalty
Jun 5 - Aug 20, 2022
3 days or less
2nt penalty
Aug 21 - Dec 22, 2022
3 days or less
1nt penalty
Dec 23 - 31, 2022
45 days or less
Full penalty
Jan 1 - Feb 15, 2023
3 days or less
2nt penalty
Feb 16 - 20, 2023
3 days or less
Full penalty
Feb 21 - Mar 31, 2023
3 days or less
2nt penalty
Apr 1 - 8, 2023
3 days or less
Full penalty
Apr 9 - Jun 3, 2023
3 days or less
1nt penalty
Jun 4 - Aug 19, 2023
3 days or less
2nt penalty
Aug 20 - Dec 22, 2023
3 days or less
1nt penalty
La Casa de la Playa
Aug 15 - Dec 22, 2022
7 days or less
Full penalty
Dec 23, 2022 - Jan 2, 2023
30 days or less
Full penalty
Jan 3 - Apr 16, 2023
20 days or less
Full penalty
Apr 17 - Jun 30, 2023
6 days or less
Full penalty
Jul 1 - Aug 19, 2023
13 days or less
Full penalty
Aug 20 - Dec 22, 2023
6 days or less
Full penalty
Dec 23, 2023 - Jan 2, 2024
44 days or less
Full penalty
Majestic Elegance Costa Mujeres
Through Dec 23, 2022
2 days or less
4nt penalty
Dec 24, 2022 - Dec 23, 2023
14 days or less
4nt penalty
Melia Resorts
Paradisus Resorts
Through Dec 22, 2022
2 days or less
1nt penalty
Dec 23, 2022 - Jan 3, 2023
20 days or less
Full penalty
Jan 4 - Apr 1, 2023
6 days or less
2nt penalty
Apr 2 - 8, 2023
20 days or less
Full penalty
Apr 9 - Jul 1, 2023
2 days or less
1nt penalty
Jul 2 - Aug 13, 2023
6 days or less
2nt penalty
Aug 14 - Nov 22, 2023
2 days or less
1nt penalty
Nov 23 - 26, 2023
6 days or less
2nt penalty
Nov 27 - Dec 22, 2023
2 days or less
1nt penalty
Dec 23, 2023 - Jan 3, 2024
20 days or less
Full penalty
Nickelodeon Riviera Maya
Through Jun 20, 2022
7 days or less
1nt penalty
Jun 21 - Aug 16, 2022
10 days or less
2nt penalty
Aug 17 - Dec 22, 2022
7 days or less
1nt penalty
Dec 23, 2022 - Jan 2, 2023
21 days or less
Full penalty
Jan 3 - Apr 1, 2023
7 days or less
1nt penalty
Apr 2 - 9, 2023
14 days or less
Full penalty
Apr 10 - Jun 20, 2023
7 days or less
1nt penalty
Jun 21 - Aug 16, 2023
10 days or less
2nt penalty
Aug 17 - Dec 22, 2023
7 days or less
1nt penalty
Dec 23, 2023 - Jan 2, 2024
21 days or less
Full penalty
Oasis Hotels
Jan 4 - Feb 20, 2022
10 days or less
2nt penalty
Feb 21 - Mar 31, 2022
14 days or less
2nt penalty
Apr 1 - 17, 2022
10 days or less
2nt penalty
Apr 18 - Jun 30, 2022
7 days or less
2nt penalty
Jul 1 - Aug 16, 2022
10 days or less
2nt penalty
Aug 17 - Dec 19, 2022
7 days or less
2nt penalty
Dec 20, 2022 - Jan 2, 2023
10 days or less
2nt penalty
Ocean by H10 Hotels
Booked by Jan 16, 2022
Through Dec 24, 2022
After noon local time the day before the arrival
1nt penalty
Feb 18, 2022 - Onwards
Through Jun 30, 2022
7 days or less
2nt penalty
24hrs or less [restrictions apply]
No penalty
Jul 1 - Dec 13, 2022
7 days or less
2nt penalty
Dec 14, 2022 - Apr 30, 2023
10 days or less
3nt penalty
May 1 - Dec 23, 2023
7 days or less
2nt penalty
Oleo Cancun
Through Dec 22, 2021
7 days or less
Full penalty
Dec 23, 2021 - Jan 2, 2022
21 days or less
Full penalty
Jan 3 - Apr 23, 2022
7 days or less
Full penalty
Apr 24 - Jul 10, 2022
3 days or less
Full penalty
Jul 11 - Aug 14, 2022
7 days or less
Full penalty
Aug 15 - Dec 21, 2022
3 days or less
Full penalty
Dec 22, 2022 - Jan 2, 2023
21 days or less
Full penalty
Omni Cancun
Through Jun 30, 2022
3 days or less
1nt penalty
Jul 1 - Aug 13, 2022
14 days or less
2nt penalty
Aug 14 - Nov 18, 2022
3 days or less
1nt penalty
Nov 19 - Nov 26, 2022
14 days or less
2nt penalty
Nov 27 - Dec 15, 2022
3 days or less
1nt penalty
Dec 16, 2022 - Jan 1, 2023
30 days or less
Full penalty
Jan 2 - 31, 2023
7 days or less
2nt penalty
Feb 1 - Apr 8, 2023
14 days or less
2nt penalty
Apr 9 - Jun 30, 2023
3 days or less
1nt penalty
Jul 1 - Aug 12, 2023
14 days or less
2nt penalty
Aug 13 - Nov 8, 2023
3 days or less
1nt penalty
Nov 9 - Nov 23, 2023
14 days or less
2nt penalty
Nov 24 - Dec 15, 2023
3 days or less
1nt penalty
Dec 16, 2023 - Jan 4, 2024
30 days or less
Full penalty
Jan 5 - 31, 2024
7 days or less
2nt penalty
Palace
Le Blanc
Through Jun 21, 2022
3 days or less
1nt penalty
Jun 22 - Aug 19, 2022
14 days or less
3nt penalty
Aug 20 - Dec 22, 2022
3 days or less
1nt penalty
Dec 23, 2022 - Jan 2, 2023
14 days or less
3nt penalty
Jan 3 -Apr 1, 2023
3 days or less
1nt penalty
Apr 2 - 8, 2023
30 days or less
3nt penalty
Apr 9 - Nov 18, 2023
3 days or less
1nt penalty
Nov 19 - 26, 2023
30 days or less
3nt penalty
Nov 27 - Dec 23, 2023
3 days or less
1nt penalty
Dec 24, 2023 - Jan 3, 2024
30 days or less
3nt penalty
Palmaia - The House of AiA
Through Dec 20, 2022
3 days or less
2nt penalty
Dec 21, 2022 - Jan 1, 2023
30 days or less
Full penalty
Princess Resorts
Through Dec 22, 2022
6 - 1 day
2nt penalty
Less than 24hrs
3nt penalty
Dec 23, 2022 - Jan 1, 2023
13 - 7 days
2nt penalty
6 - 1 day
4nt penalty
Less than 24hrs
Full penalty
Apr 10, 2023 - Dec 22, 2023
6 - 1 day
2nt penalty
Less than 24hrs
3nt penalty
RIU Hotels &
Resorts
Through Dec 23, 2022
3 days or less
1nt penalty
Dec 24, 2022 - Apr 30, 2023
3 days or less
2nt penalty
May 1 - Dec 23, 2023
3 days or less
1nt penalty
Sandos Cancun
Sandos Caracol Eco
Sandos Playacar
Through Dec 23, 2022
1-2 days
2nt penalty
Less than 24hrs
Full penalty
Dec 24, 2022 - Jan 1, 2023
13 days or less
Full penalty
Seadust
Through Jun 30, 2022
7 days or less
1nt penalty
Jul 1 - Aug 15, 2022
14 days or less
1nt penalty
Aug 16 - Dec 21, 2022
7 days or less
2nt penalty
Dec 22, 2022 - Jan 1, 2023
30 days or less
Full penalty
Jan 2 - Mar 31, 2023
14 days or less
2nt penalty
Apr 1 - 10, 2023
21 days or less
Full penalty
Apr 11 - 16, 2023
14 days or less
Full penalty
Apr 17 - Jun 30, 2023
7 days or less
1nt penalty
Jul 1 - Aug 14, 2023
14 days or less
2nt penalty
Aug 15 - Dec 23, 2023
7 days or less
1nt penalty
Sensira Resorts & Spa Riviera Maya
Through Aug 14, 2022
14 days or less
2nt penalty
Aug 15 - Dec 21, 2022
3 days or less
1nt penalty
Dec 22, 2022 - Jan 2, 2023
14 days or less
3nt penalty
Jan 3 - Apr 5, 2023
3 days or less
3nt penalty
Apr 6 - 9, 2023
7 days or less
3nt penalty
Apr 10 - Dec 21, 2023
3 days or less
1nt penalty
Temptation Cancun
The Tower by Temptation
Through Dec 22, 2022
72hrs or less
1nt penalty
Dec 23, 2022 - Jan 1, 2023
7 days or less
Full penalty
Jan 2 - 31, 2023
72hrs or less
2nt penalty
Feb 1 - Apr 15, 2023
7 days or less
2nt penalty
Apr 16 - Dec 22, 2023
72hrs or less
1nt penalty
Dec 23, 2023 - Jan 1, 2024
7 days or less
Full penalty
UNICO 20°87°
Through Dec 18, 2022
7 days or less
1nt penalty
Dec 19 - 25, 2022
14 days or less
3nt penalty
Dec 26, 2022 - Jan 1, 2023
30 days or less
Full penalty
Jan 2 - Dec 18, 2023
7 days or less
1nt penalty
Dec 19 - 25, 2023
14 days or less
3nt penalty
Dec 26 - 31, 2023
30 days or less
Full penalty
Villa 20°87° - All dates
30 days or less
3nt penalty
Valentin Imperial
Through Dec 23, 2022
48hrs or less
50% of stay
Dec 24, 2022 - Jan 1, 2023
14 days or less
Full penalty
Jan 2 - Dec 23, 2023
48hrs or less
50% of stay
Viva Wyndham
Jan 2, 2022 - Dec 23, 2023
3 days or less
1nt penalty [2nt penalty for 8nts+]
Costa Rica Hotels

Booking Window
[if applicable]
Travel Window
Cancel Window
Estimated Penalty
Planet Hollywood
2022
48hrs or less
1nt penalty
2023
48hrs or less
1nt penalty
Dec 23, 2022 - Jan 2, 2023
14 days or less
2nt penalty
Apr 6 - 9, 2023
14 days or less
2nt penalty
Dec 23, 2023 - Jan 2, 2024
14 days or less
2nt penalty
Dreams Resorts
Jun 3, 2021 - Onward
Through Jun 4, 2022
3 days or less
1nt penalty
Jun 5 - Aug 20, 2022
3 days or less
2nt penalty
Aug 21 - Dec 22, 2022
3 days or less
1nt penalty
Dec 23 - 31, 2022
45 days or less
Full penalty
Oct 8, 2021 - Apr 13, 2022
Jan 1 - Feb 15, 2023
3 days or less
2nt penalty
Feb 16 - 20, 2023
3 days or less
Full penalty
Feb 21 - Mar 31, 2023
3 days or less
2nt penalty
Apr 1 - Apr 8, 2023
3 days or less
Full penalty
Apr 9 - Jun 3, 2023
3 days or less
1nt penalty
Jun 4 - Aug 19, 2023
3 days or less
2nt penalty
Aug 20 - Dec 22, 2023
3 days or less
1nt penalty
Apr 14, 2022 - Onward
Dec 23 - Dec 31, 2022
30 days or less
Full penalty
Jan 1 - Feb 15, 2023
3 days or less
2nt penalty
Feb 16 - 20, 2023
3 days or less
Full penalty
Feb 21 - Mar 31, 2023
3 days or less
2nt penalty
Apr 1 - 8, 2023
3 days or less
Full penalty
Apr 9 - Jun 3, 2023
3 days or less
1nt penalty
Jun 4 - Aug 19, 2023
3 days or less
2nt penalty
Aug 20 - Dec 22, 2023
3 days or less
1nt penalty
Dec 23 - Dec 31, 2023
30 days or less
Full penalty
Jan 1 - Feb 14, 2024
3 days or less
2nt penalty
Feb 15 - 19, 2024
3 days or less
Full penalty
Feb 20 - Mar 22, 2023
3 days or less
2nt penalty
Mar 23 - 30, 2024
3 days or less
Full penalty
Mar 31 - Jun 8, 2024
3 days or less
1nt penalty
Jun 9 - Aug 17, 2024
3 days or less
2nt penalty
Aug 18 - Dec 22, 2024
3 days or less
1nt penalty
Fiesta Resort All Inclusive
Through Dec 20, 2022
3 days or less
1nt penalty
Dec 21, 2022 - Jan 1, 2023
21 days or less
3nt penalty
Jan 2 - Apr 8, 2023
7 days or less
1nt penalty
Apr 9 - Dec 20, 2023
3 days or less
1nt penalty
Hotel Azura Beach Resort
Through Oct 31, 2022
2 days or less
1nt penalty
Nov 1 - Nov 30, 2022
7 days - 2 days
1nt penalty
1 day or less
Full penalty
Dec 1, 2022 - Mar 31, 2023
13 days - 7 days
1nt penalty
6 days or less
Full penalty
Apr 1 - 30, 2023
6 days - 3 days
1nt penalty
2 day or less
Full penalty
May 1 - Oct 31, 2023
2 day or less
1nt penalty
Hotel Villas Playa Samara
Through Oct 31, 2022
2 days or less
1nt penalty
Nov 1 - Nov 30, 2022
6 days - 3 days
1nt penalty
2 days or less
Full penalty
Dec 1, 2022 - Mar 31, 2023
13 days - 7 days
1nt penalty
6 days or less
Full penalty
Apr 1 - 30, 2023
6 days - 3 days
1nt penalty
2 day or less
Full penalty
May 1 - Oct 31, 2023
2 day or less
1nt penalty
Margaritaville Beach Resort
Through - Dec 22, 2022
3 days or less
1nt penalty
Booked by Apr 21, 2022
Dec 23, 2022 - Jan 3, 2023
60 days or less
Full penalty
Booked Apr 22, 2022 - Onward
Dec 23, 2022 - Jan 1, 2023
14 days or less
Full penalty
Jan 2 - Dec 22, 2023
3 days or less
1nt penalty
RIU Hotels &
Resorts
Through Dec 23, 2022
3 days or less
1nt penalty
Dec 24, 2022 - Apr 30, 2023
3 days or less
2nt penalty
May 1 - Dec 23, 2023
3 days or less
1nt penalty
Secrets Resorts
Jun 3, 2021 - Onward
Through Jun 4, 2022
3 days or less
1nt penalty
Jun 5 - Aug 20, 2022
3 days or less
2nt penalty
Aug 21 - Dec 22, 2022
3 days or less
1nt penalty
Dec 23 - Dec 31, 2022
45 days or less
Full penalty
Oct 8, 2021 - Apr 13, 2022
Dec 23 - Dec 31, 2022
45 days or less
Full penalty
Jan 1 - Feb 15, 2023
3 days or less
2nt penalty
Feb 16 - 20, 2023
3 days or less
Full penalty
Feb 21 - Apr 8, 2023
3 days or less
2nt penalty
Apr 9 - Jun 3, 2023
3 days or less
1nt penalty
Jun 4 - Aug 19, 2023
3 days or less
2nt penalty
Aug 20 - Dec 22, 2023
3 days or less
1nt penalty
Apr 14, 2022 - Onward
Dec 23 - Dec 31, 2022
30 days or less
Full penalty
Jan 1 - Feb 15, 2023
3 days or less
2nt penalty
Feb 16 - 20, 2023
3 days or less
Full penalty
Feb 21 - Apr 8, 2023
3 days or less
2nt penalty
Apr 9 - Jun 3, 2023
3 days or less
1nt penalty
Jun 4 - Aug 19, 2023
3 days or less
2nt penalty
Aug 20 - Dec 22, 2023
3 days or less
1nt penalty
Dec 23 - Dec 31, 2023
30 days or less
Full penalty
Jan 1 - Feb 14, 2024
3 days or less
2nt penalty
Feb 15 - 19, 2024
3 days or less
Full penalty
Feb 20 - Mar 30, 2024
3 days or less
2nt penalty
Mar 31 - Jun 8, 2024
3 days or less
1nt penalty
Jun 9 - Aug 17, 2024
3 days or less
2nt penalty
Aug 18 - Dec 22, 2024
3 days or less
1nt penalty
Tabacon Thermal Resort
Through Apr 8, 2022
14 days or less
1nt penalty
Apr 9 - 17, 2022
After Feb 1, 2022
Full penalty
Apr 18 - Oct 31, 2022
14 days or less
1nt penalty
Nov 1 - Dec 17, 2022
7 days or less
1nt penalty
Dec 18, 2022 - Jan 2, 2023
Prior to Sep 1, 2022
1nt penalty
Sep 1, 2022 or after
Full penalty
Jan 3 - Mar 31, 2023
14 days or less
1nt penalty
Apr 1 - 9, 2023
After Feb 1, 2023
Full penalty
Apr 10 - Dec 17, 2023
14 days or less
1nt penalty
Tamarindo Diria
Through Apr 9, 2022
29 - 8 days
1nt penalty
7 days or less
2nt penalty
Apr 10 - 16, 2022
44 - 30 days
1nt penalty
29 days or less
2nt penalty
Apr 17 - Dec 14, 2022
6 - 4 days
1nt penalty
3 days or less
2nt penalty
Dec 15, 2022 - Jan 1, 2023
89 - 60 days
1nt penalty
59 days or less
2nt penalty
Villas Sol Hotel
Through Jan 2, 2023
30 - 15 days
50% of stay
14 - 2 days
1nt penalty
24hrs or less
Full penalty
The Westin Golf Resort & Spa, Playa Conchal
Through Aug 15, 2022
6 - 4 days
1nt penalty
3 days or less
Full penalty
Aug 16 - Oct 31, 2022
2 - 1 day
1nt penalty
Less than 24hrs
2nt penalty
Nov 1 - Dec 23, 2022
6 - 4 days
1nt penalty
3 days or less
Full penalty
Dec 24, 2022 - Jan 1, 2023
59 days or less
Full Penalty
Jun 27 - Jul 18, 2022
Jan 3 - Apr 30, 2023
20 - 8 days
2nt penalty
7 days or less
Full penalty
May 1 - Aug 15, 2023
6 - 4 days
1nt penalty
3 days or less
Full penalty
Aug 16 - Oct 31, 2023
2 - 1 day
1nt penalty
Less than 24hrs
2nt penalty
Nov 1 - Dec 23, 2023
6 - 4 days
1nt penalty
3 days or less
Full penalty
Dec 24, 2023 - Jan 1, 2024
59 days or less
Full penalty
Jul 18, 2022 - Onward
Jan 8 - Apr 30, 2023
20 - 8 days
2nt penalty
7 days or less
Full penalty
May 1 - Aug 15, 2023
6 - 4 days
1nt penalty
3 days or less
Full penalty
Aug 16 - Oct 31, 2023
2 - 1 day
1nt penalty
Less than 24hrs
Full penalty
Nov 1 - Dec 23, 2023
6 - 4 days
1nt penalty
3 days or less
Full penalty
Dec 24, 2023 - Jan 1, 2024
74 days or less
Full penalty
Curacao Hotels

Booking Window
[if applicable]
Travel Window
Cancel Window
Estimated Penalty
Avila
Through Dec 22, 2022
14 days or less
50% of stay
Dec 23, 2022 - Jan 7, 2023
21 days or less
Full penalty
Jan 8 - Dec 21, 2023
14 days or less
50% of stay
Curacao Marriott
Through Aug 31, 2022
5 days or less
1nt penalty
Sep 1 - Dec 17, 2022
3 days or less
1nt penalty
Dec 18, 2022 - Jan 2, 2023
30 days or less
Full penalty
Jan 3 - Apr 4, 2023
7 days or less
1nt penalty
Apr 5 - May 31, 2023
3 daysor less
1nt penalty
Jun 1 - Aug 31, 2023
5 days or less
1nt penalty
Sep 1 - Dec 17, 2023
3 days or less
1nt penalty
Dec 18, 2023 - Jan 7, 2024
30 days or less
Full penalty
Jan 8 - Apr 15, 2023
7 days or less
2nt penalty
Apr 16 - Dec 18, 2023
2 days or less
1nt penalty
Dreams Resorts
Sunscape Resorts
Jun 3, 2021 - Onward
Through Jun 4, 2022
3 days or less
1nt penalty
Jun 5 - Aug 20, 2022
3 days or less
2nt penalty
Aug 21 - Dec 22, 2022
3 days or less
1nt penalty
Dec 23 - 31, 2022
45 days or less
Full penalty
Oct 8, 2021 - Apr 13, 2022
Jan 1 - Feb 15, 2023
3 days or less
2nt penalty
Feb 16 - 20, 2023
3 days or less
Full penalty
Feb 21 - Mar 31, 2023
3 days or less
2nt penalty
Apr 1 - Apr 8, 2023
3 days or less
Full penalty
Apr 9 - Jun 3, 2023
3 days or less
1nt penalty
Jun 4 - Aug 19, 2023
3 days or less
2nt penalty
Aug 20 - Dec 22, 2023
3 days or less
1nt penalty
Apr 14, 2022 - Onward
Dec 23 - Dec 31, 2022
30 days or less
Full penalty
Jan 1 - Feb 15, 2023
3 days or less
2nt penalty
Feb 16 - 20, 2023
3 days or less
Full penalty
Feb 21 - Mar 31, 2023
3 days or less
2nt penalty
Apr 1 - 8, 2023
3 days or less
Full penalty
Apr 9 - Jun 3, 2023
3 days or less
1nt penalty
Jun 4 - Aug 19, 2023
3 days or less
2nt penalty
Aug 20 - Dec 22, 2023
3 days or less
1nt penalty
Dec 23 - Dec 31, 2023
30 days or less
Full penalty
Jan 1 - Feb 14, 2024
3 days or less
2nt penalty
Feb 15 - 19, 2024
3 days or less
Full penalty
Feb 20 - Mar 22, 2023
3 days or less
2nt penalty
Mar 23 - 30, 2024
3 days or less
Full penalty
Mar 31 - Jun 8, 2024
3 days or less
1nt penalty
Jun 9 - Aug 17, 2024
3 days or less
2nt penalty
Aug 18 - Dec 22, 2024
3 days or less
1nt penalty
Lions Dive Beach Resort
Dec 24, 2022 - Jan 7, 2023
30 days or less
Full penalty
Jan 8, - Dec 22, 2023
14 days or less
50% penalty
Mangrove Beach Corendon
Through Dec 22, 2022
7-1 day
50% of stay
Day of arrival
Full penalty
Dec 23, 2022 - Jan 1, 2023
30 days or less
Full penalty
Papagayo Beach Hotel
Through Dec 23, 2022
28 days or less
Full penalty
Dec 24, 2022 - Jan 7, 2024
28 days or less
Full penalty
Renaissance Curacao
Through Dec 22, 2022
3 days or less
2nt penalty
Dec 23 - 28, 2022
Dec 10, 2022 or after
2nt penalty
Dec 29, 2022 - Jan 2, 2023
Dec 10, 2022 or after
Full penalty
Jan 3 - Dec, 21, 2023
48hrs or less
2nt penalty
Zoetry Resorts
Jun 3, 2021 - Onward
Through Jun 4, 2022
3 days or less
1nt penalty
Jun 5 - Aug 20, 2022
3 days or less
2nt penalty
Aug 21 - Dec 22, 2022
3 days or less
1nt penalty
Dec 23 - Dec 31, 2022
45 days or less
Full penalty
Oct 8, 2021 - Apr 13, 2022
Dec 23 - Dec 31, 2022
45 days or less
Full penalty
Jan 1 - Feb 15, 2023
3 days or less
2nt penalty
Feb 16 - 20, 2023
3 days or less
Full penalty
Feb 21 - Apr 8, 2023
3 days or less
2nt penalty
Apr 9 - Jun 3, 2023
3 days or less
1nt penalty
Jun 4 - Aug 19, 2023
3 days or less
2nt penalty
Aug 20 - Dec 22, 2023
3 days or less
1nt penalty
Apr 14, 2022 - Onward
Dec 23 - Dec 31, 2022
30 days or less
Full penalty
Jan 1 - Feb 15, 2023
3 days or less
2nt penalty
Feb 16 - 20, 2023
3 days or less
Full penalty
Feb 21 - Apr 8, 2023
3 days or less
2nt penalty
Apr 9 - Jun 3, 2023
3 days or less
1nt penalty
Jun 4 - Aug 19, 2023
3 days or less
2nt penalty
Aug 20 - Dec 22, 2023
3 days or less
1nt penalty
Dec 23 - Dec 31, 2023
30 days or less
Full penalty
Jan 1 - Feb 14, 2024
3 days or less
2nt penalty
Feb 15 - 19, 2024
3 days or less
Full penalty
Feb 20 - Mar 30, 2024
3 days or less
2nt penalty
Mar 31 - Jun 8, 2024
3 days or less
1nt penalty
Jun 9 - Aug 17, 2024
3 days or less
2nt penalty
Aug 18 - Dec 22, 2024
3 days or less
1nt penalty
Grenada Hotels

Booking Window
[if applicable]
Travel Window
Cancel Window
Estimated Penalty
Royalton Grenada
2022
48hrs or less
1nt penalty
2023
48hrs or less
1nt penalty
Dec 23, 2022 - Jan 2, 2023
14 days or less
2nt penalty
Apr 6 - 9, 2023
14 days or less
2nt penalty
Dec 23, 2023 - Jan 2, 2024
14 days or less
2nt penalty
Calabash Luxury
Through Apr 15, 2022
14 days or less
Full penalty
Apr 16 - Dec 21, 2022
7 days or less
Full penalty
Dec 22, 2022 - Jan 4, 2023
21 days or less
Full penalty
Jan 5 - Apr 4, 2023
14 days or less
Full penalty
Apr 5 - Dec 21, 2023
7 days or less
Full penalty
Coyaba
Through - Apr 8, 2022
14 days or less
3nt penalty
Apr 9 - Dec 16, 2022
7 days or less
2nt penalty
Dec 17, 2022 - Apr 8, 2023
14 days or less
3nt penalty
Apr 9 - Dec 16, 2023
7 days or less
2nt penalty
Mount Cinnamon
Through Dec 20, 2022
14 days or less
Full penalty
Dec 21, 2022 - Jan 2, 2023
30 days or less
Full penalty
True Blue Bay
Booked by Aug 22, 2022
Through Dec 14, 2022
14 days or less
3nt penalty
After noon on day of arrival
Full penalty
Dec 15, 2022 - Jan 1, 2023
7 days or less
3nt penalty
Aug 23, 2022 - Onwards
Dec 15, 2022 - Apr 14, 2023
14 days or less
3nt penalty
Apr 15 - Dec 14, 2023
7 days or less
2nt penalty
Jamaica Hotels

Booking Window
[if applicable]
Travel Window
Cancel Window
Estimated Penalty
Royalton
Hideaway at Royalton
Grand Lido
2022
48hrs or less
1nt penalty
2023
48hrs or less
1nt penalty
Dec 23, 2022 - Jan 2, 2023
14 days or less
2nt penalty
Apr 6 - 9, 2023
14 days or less
2nt penalty
Dec 23, 2023 - Jan 2, 2024
14 days or less
2nt penalty
Azul Beach Resort Negril
Jun 1, 2021 - Onwards
Jan 5 - Apr 30, 2022
7 days or less
2nt penalty
May 1 - Dec 20, 2022
3 days or less
2nt penalty
Dec 21, 2022 - Jan 4 ,2023
30 days or less
Full penalty
Breathless Resorts
Secrets Resorts
Zoetry Resorts
Jun 3, 2021 - Onward
Through Jun 4, 2022
3 days or less
1nt penalty
Jun 5 - Aug 20, 2022
3 days or less
2nt penalty
Aug 21 - Dec 22, 2022
3 days or less
1nt penalty
Dec 23 - Dec 31, 2022
45 days or less
Full penalty
Oct 8, 2021 - Apr 13, 2022
Dec 23 - Dec 31, 2022
45 days or less
Full penalty
Jan 1 - Feb 15, 2023
3 days or less
2nt penalty
Feb 16 - 20, 2023
3 days or less
Full penalty
Feb 21 - Apr 8, 2023
3 days or less
2nt penalty
Apr 9 - Jun 3, 2023
3 days or less
1nt penalty
Jun 4 - Aug 19, 2023
3 days or less
2nt penalty
Aug 20 - Dec 22, 2023
3 days or less
1nt penalty
Apr 14, 2022 - Onward
Dec 23 - Dec 31, 2022
30 days or less
Full penalty
Jan 1 - Feb 15, 2023
3 days or less
2nt penalty
Feb 16 - 20, 2023
3 days or less
Full penalty
Feb 21 - Apr 8, 2023
3 days or less
2nt penalty
Apr 9 - Jun 3, 2023
3 days or less
1nt penalty
Jun 4 - Aug 19, 2023
3 days or less
2nt penalty
Aug 20 - Dec 22, 2023
3 days or less
1nt penalty
Dec 23 - Dec 31, 2023
30 days or less
Full penalty
Jan 1 - Feb 14, 2024
3 days or less
2nt penalty
Feb 15 - 19, 2024
3 days or less
Full penalty
Feb 20 - Mar 30, 2024
3 days or less
2nt penalty
Mar 31 - Jun 8, 2024
3 days or less
1nt penalty
Jun 9 - Aug 17, 2024
3 days or less
2nt penalty
Aug 18 - Dec 22, 2024
3 days or less
1nt penalty
CocoLaPalm
Through Dec 19, 2022
6 days or less
2nt penalty
Dec 20, 2022 - Apr 14, 2023
13 days or less
2nt penalty
Apr 15 - Dec 19, 2023
6 days or less
2nt penalty
Couples Resorts
Apr 1 - 15, 2022
5 days or less
Full penalty
Apr 16 - Dec 25, 2022
14 days or less Full
penalty
Dec 26, 2022 - Jan 2, 2023
45 days or less
Full penalty
Jan 3 - Dec 25, 2023
14 days or less
Full penalty
Deja Resort
Through Dec 31, 2022
48hrs or less
1nt penalty
Excellence Oyster Bay
2022 & 2023
24 - 72hrs
1nt penalty
Less than 24hrs
Full penalty
Fun Holiday
2022
48hrs or less
1nt penalty
Dec 10, 2021 - Onward
2022
3 days or less
1nt penalty
2023
3 days or less
1nt penalty
Grand Palladium Jamaica
Grand Palladium Lady Hamilton
Jan 2 - Dec 22, 2022
2 days or less
2nt penalty
Dec 23, 2022 - Jan 1, 2023
21 days or less
Full penalty
Jan 2 - Apr 30, 2023
72hrs or less
2nt penalty
May 1 - Dec 22, 2023
48hrs or less
2nt penalty
Hedonism II
Through Jan 3, 2023
30 - 8 days
$250pp
7 days or less
Full penalty
Jan 4, 2023 - Jan 3, 2024
30 - 8 days
$250pp
7 days or less
Full penalty
Hilton
Hyatt
Jewel
Apr 13, 2020 - Jun 30, 2021
Through Dec 20, 2022
24hrs or less
Full penalty
Jul 1 - Aug 31, 2021
Through Dec 23, 2022
14 days or less
Full penalty
Dec 24, 2022 - Jan 3, 2023
30 days or less
Full penalty
Sep 1 - Sep 23, 2021
Through Dec 23, 2022
14 days or less
Full Penalty
Sep 24 - Dec 23, 2021
Through Dec 24, 2022
14 days or less
Full penalty
Dec 24, 2021 - Feb 28, 2022
Apr 1, 2022 - Onward
14 days or less
Full penalty
Mar 1, 2022 - Onwards
Through Dec 17, 2022
14 days or less
Full penalty
Dec 18, 2022 - Jan 3, 2023
30 days or less
Full penalty
Dec 24, 2022 - Jan 3, 2023
30 days or less
Full penalty
Jan 4 - Feb 15, 2023
14 days or less
Full penalty
Feb 16 - 20,2023
30 days or less
Full penalty
Feb 21 - Mar 30, 2023
14 days or less
Full penalty
Mar 31 - Apr 9, 2023
30 days or less
Full penalty
Apr 10, 2023 - Dec 23, 2023
14 days or less
Full penalty
Dec 24, 2023 - Jan 3, 2024
30 days or less
Full penalty
Holiday Inn Resort
Through Dec 22, 2021
24hrs or less
2nt penalty
Dec 23, 2021 - Jan 1, 2022
7 days or less
Full penalty
Jan 2 - Feb 12, 2022
7 days or less
2nt penalty
Feb 13 - Feb 20, 2022
14 days or less
3nt penalty
Feb 21 - Apr 9, 2022
7 days or less
2nt penalty
Apr 10 - Apr 17, 2022
14 days or less
3nt penalty
Apr 18 - Dec 22, 2022
7 days or less
2nt penalty
Dec 23, 2022 - Jan 1, 2023
25 days or less
Full penalty
Iberostar Hotels & Resorts
Jan 2 - Feb 18, 2022
3 days or less
1nt penalty
Feb 19 - Feb 26, 2022
7 days or less
2nt penalty
Feb 27 - Apr 7, 2022
3 days or less
1nt penalty
Apr 8 - Apr 17, 2022
7 days or less
2nt penalty
Apr 18 - Dec 19, 2022
3 days or less
1nt penalty
Dec 20, 2022 - Jan 1, 2023
14 days or less
2nt penalty
Legends Beach Hotel
Samsara Cliff Hotel
Through Oct 31, 2022
3 days or less
2nt penalty
Nov 1 - Dec 23, 2022
3 days or less
Full penalty
Dec 24, 2022 - Mar 31, 2023
14 day or less
Full penalty
Apr 1 - Dec 23, 2023
3 days or less
Full penalty
Moon Palace
Through Jun 21, 2022
3 days or less
1nt penalty
Jun 22 - Aug 19, 2022
14 days or less
3nt penalty
Aug 20 - Dec 22, 2022
3 days or less
1nt penalty
Dec 23, 2022 - Jan 2, 2023
14 days or less
3nt penalty
Jan 3 -Apr 1, 2023
3 days or less
1nt penalty
Apr 2 - 8, 2023
30 days or less
3nt penalty
Apr 9 - Nov 18, 2023
3 days or less
1nt penalty
Nov 19 - 26, 2023
30 days or less
3nt penalty
Nov 27 - Dec 23, 2023
3 days or less
1nt penalty
Dec 24, 2023 - Jan 3, 2024
30 days or less
3nt penalty
Ocean by H10 Hotels
Booked by Jan 16, 2022
Through Dec 24, 2022
After noon local time the day before the arrival
1nt penalty
Feb 18, 2022 - Onwards
Through Jun 30, 2022
7 days or less
2nt penalty
24hrs or less [restrictions apply]
No penalty
Jul 1 - Dec 13, 2022
7 days or less
2nt penalty
Dec 14, 2022 - Apr 30, 2023
10 days or less
3nt penalty
May 1 - Dec 23, 2023
7 days or less
2nt penalty
RIU Hotels &
Resorts
Through Dec 23, 2022
3 days or less
1nt penalty
Dec 24, 2022 - Apr 30, 2023
3 days or less
2nt penalty
May 1 - Dec 23, 2023
3 days or less
1nt penalty
Royal Decameron Resorts
Dec 31, 2021 - Jan 31, 2022
Through Apr 30, 2022
After noon on day of arrival
1nt penalty
May 1, 2022 - Jan 4, 2023
72hrs or less
3nt penalty
Booked by Apr 30, 2023
Jan 5 - Dec 23, 2023
72hrs or less
3nt penalty
Seagarden Beach
Through Oct 31, 2022
48hrs or less
2nt penalty
Nov 1, 2022 - Oct 31, 2023
30 - 8 days
1nt penalty
7 - 1 days
2nt penalty
Less than 24hrs
Full penalty
Sunset Resorts
Dec 22, 2021 - Onwards
Jan 1 - Dec 21, 2022
24hrs or less
2nt penalty
Dec 22, 2022 - Jan 3, 2023
7 days or less
3nt penalty
Los Cabos Hotels

Booking Window
[if applicable]
Travel Window
Cancel Window
Estimated Penalty
Breathless Resorts
Secrets Resorts
Jun 3, 2021 - Onward
Through Jun 4, 2022
3 days or less
1nt penalty
Jun 5 - Aug 20, 2022
3 days or less
2nt penalty
Aug 21 - Dec 22, 2022
3 days or less
1nt penalty
Dec 23 - Dec 31, 2022
45 days or less
Full penalty
Oct 8, 2021 - Apr 13, 2022
Dec 23 - Dec 31, 2022
45 days or less
Full penalty
Jan 1 - Feb 15, 2023
3 days or less
2nt penalty
Feb 16 - 20, 2023
3 days or less
Full penalty
Feb 21 - Apr 8, 2023
3 days or less
2nt penalty
Apr 9 - Jun 3, 2023
3 days or less
1nt penalty
Jun 4 - Aug 19, 2023
3 days or less
2nt penalty
Aug 20 - Dec 22, 2023
3 days or less
1nt penalty
Apr 14, 2022 - Onward
Dec 23 - Dec 31, 2022
30 days or less
Full penalty
Jan 1 - Feb 15, 2023
3 days or less
2nt penalty
Feb 16 - 20, 2023
3 days or less
Full penalty
Feb 21 - Apr 8, 2023
3 days or less
2nt penalty
Apr 9 - Jun 3, 2023
3 days or less
1nt penalty
Jun 4 - Aug 19, 2023
3 days or less
2nt penalty
Aug 20 - Dec 22, 2023
3 days or less
1nt penalty
Dec 23 - Dec 31, 2023
30 days or less
Full penalty
Jan 1 - Feb 14, 2024
3 days or less
2nt penalty
Feb 15 - 19, 2024
3 days or less
Full penalty
Feb 20 - Mar 30, 2024
3 days or less
2nt penalty
Mar 31 - Jun 8, 2024
3 days or less
1nt penalty
Jun 9 - Aug 17, 2024
3 days or less
2nt penalty
Aug 18 - Dec 22, 2024
3 days or less
1nt penalty
Dreams Resorts
Jun 3, 2021 - Onward
Through Jun 4, 2022
3 days or less
1nt penalty
Jun 5 - Aug 20, 2022
3 days or less
2nt penalty
Aug 21 - Dec 22, 2022
3 days or less
1nt penalty
Dec 23 - 31, 2022
45 days or less
Full penalty
Oct 8, 2021 - Apr 13, 2022
Jan 1 - Feb 15, 2023
3 days or less
2nt penalty
Feb 16 - 20, 2023
3 days or less
Full penalty
Feb 21 - Mar 31, 2023
3 days or less
2nt penalty
Apr 1 - Apr 8, 2023
3 days or less
Full penalty
Apr 9 - Jun 3, 2023
3 days or less
1nt penalty
Jun 4 - Aug 19, 2023
3 days or less
2nt penalty
Aug 20 - Dec 22, 2023
3 days or less
1nt penalty
Apr 14, 2022 - Onward
Dec 23 - Dec 31, 2022
30 days or less
Full penalty
Jan 1 - Feb 15, 2023
3 days or less
2nt penalty
Feb 16 - 20, 2023
3 days or less
Full penalty
Feb 21 - Mar 31, 2023
3 days or less
2nt penalty
Apr 1 - 8, 2023
3 days or less
Full penalty
Apr 9 - Jun 3, 2023
3 days or less
1nt penalty
Jun 4 - Aug 19, 2023
3 days or less
2nt penalty
Aug 20 - Dec 22, 2023
3 days or less
1nt penalty
Dec 23 - Dec 31, 2023
30 days or less
Full penalty
Jan 1 - Feb 14, 2024
3 days or less
2nt penalty
Feb 15 - 19, 2024
3 days or less
Full penalty
Feb 20 - Mar 22, 2023
3 days or less
2nt penalty
Mar 23 - 30, 2024
3 days or less
Full penalty
Mar 31 - Jun 8, 2024
3 days or less
1nt penalty
Jun 9 - Aug 17, 2024
3 days or less
2nt penalty
Aug 18 - Dec 22, 2024
3 days or less
1nt penalty
Grand Fiesta Americana
Through Jul 2, 2022
24hrs or less
1nt penalty
Jul 3 - Aug 22, 2022
3 days or less
1nt penalty
Aug 23 - Dec 23, 2022
24hrs or less
1nt penalty
Dec 24, 2022 - Jan 3, 2023
14 days or less
Full penalty
Jan 4 - Apr 10, 2023
3 days or less
1nt penalty
Apr 11 - 17, 2023
14 days or less
1nt penalty
Apr 18 - Jul 2, 2023
24 hours or less
1nt penalty
Jul 3 - Aug 22, 2023
3 days or less
1nt penalty
Aug 23 - Dec 23, 2023
24 hours or less
1nt penalty
Dec 24, 2023 - Jan 3, 2024
14 days or less
Full Penalty
Grand Velas Los Cabos
Through Dec 14, 2022
24hrs or less
1nt penalty
Dec 15, 2022 - Jan 4, 2023
120 days or less
Full penalty
Jan 5 - Feb 17, 2023
7 days or less
2nt penalty
Feb 18 - 25, 2023
14 days or less
2nt penalty
Feb 26 - Mar 31, 2023
7 days or less
2nt penalty
Apr 1 - 15, 2023
14 days or less
2nt penalty
Apr 16 - Jul 5, 2023
24hrs or less
1nt penalty
Jul 6 - Aug 4, 2023
3 days or less
1nt penalty
Aug 5 - Nov 19, 2023
24hrs or less
1nt penalty
Nov 20 - 26, 2023
7 days or less
2nt penalty
Nov 27 - Dec 14, 2023
24hrs or less
1nt penalty
Dec 15, 2023 - Jan 4, 2024
120 days or less
Full penalty
Hard Rock Los Cabos
Through Jul 9, 2022
7 days or less
1nt penalty
Jul 10 - Aug 14, 2022
14 days or less
3nt penalty
Aug 15 - Dec 18, 2022
7 days or less
1nt penalty
Dec 19 - Dec 25, 2022
14 days or less
3nt penalty
Dec 26, 2022 - Jan 1, 2023
30 days or less
Full penalty
Jan 2 - Mar 31, 2023
14 days or less
1nt penalty
Apr 1 - 8, 2023
14 days or less
3nt penalty
Apr 9 - Jun 29, 2023
14 days or less
1nt penalty
Jun 30 - Aug 19, 2023
14 days or less
3nt penalty
Aug 20 - Dec 18, 2023
14 days or less
1nt penalty
Dec 19 - 25, 2023
14 days or less
3nt penalty
Dec 26 - 31, 2023
30 days or less
Full penalty
Rock Star Suites - All dates
30 days or less
Full penalty
Hyatt Ziva
Apr 13, 2020 - Jun 30, 2021
Through Dec 20, 2022
24hrs or less
Full penalty
Jul 1 - Aug 31, 2021
Through Dec 23, 2022
14 days or less
Full penalty
Dec 24, 2022 - Jan 3, 2023
30 days or less
Full penalty
Sep 1 - Sep 23, 2021
Through Dec 23, 2022
14 days or less
Full Penalty
Sep 24 - Dec 23, 2021
Through Dec 24, 2022
14 days or less
Full penalty
Dec 24, 2021 - Feb 28, 2022
Apr 1, 2022 - Onward
14 days or less
Full penalty
Mar 1, 2022 - Onwards
Through Dec 17, 2022
14 days or less
Full penalty
Dec 18, 2022 - Jan 3, 2023
30 days or less
Full penalty
Dec 24, 2022 - Jan 3, 2023
30 days or less
Full penalty
Jan 4 - Feb 15, 2023
14 days or less
Full penalty
Feb 16 - 20,2023
30 days or less
Full penalty
Feb 21 - Mar 30, 2023
14 days or less
Full penalty
Mar 31 - Apr 9, 2023
30 days or less
Full penalty
Apr 10, 2023 - Dec 23, 2023
14 days or less
Full penalty
Dec 24, 2023 - Jan 3, 2024
30 days or less
Full penalty
Krystal Grand
Through Feb 16, 2022
3 days or less
2nt penalty
Feb 17 - Feb 21, 2022
3 days or less
Full penalty
Feb 22 - Apr 8, 2022
3 days or less
2nt penalty
Apr 9 - 16, 2022
3 days or less
Full penalty
Apr 17 - Jun 4, 2022
3 days or less
1nt penalty
Jun 5 - Aug 20, 2022
3 days or less
2nt penalty
Aug 21 - Dec 22, 2022
3 days or less
1nt penalty
Dec 23 - 31, 2022
45 days or less
Full penalty
Jan 1 - Feb 15, 2023
3 days or less
2nt penalty
Feb 16 - 20, 2023
3 days or less
Full penalty
Feb 21 - Mar 31, 2023
3 days or less
2nt penalty
Apr 1 - 8, 2023
3 days or less
Full penalty
Apr 9 - Jun 3, 2023
3 days or less
1nt penalty
Jun 4 - Aug 19, 2023
3 days or less
2nt penalty
Aug 20 - Dec 22, 2023
3 days or less
1nt penalty
Le Blanc
Through Jun 21, 2022
3 days or less
1nt penalty
Jun 22 - Aug 19, 2022
14 days or less
3nt penalty
Aug 20 - Dec 22, 2022
3 days or less
1nt penalty
Dec 23, 2022 - Jan 2, 2023
14 days or less
3nt penalty
Jan 3 -Apr 1, 2023
3 days or less
1nt penalty
Apr 2 - 8, 2023
30 days or less
3nt penalty
Apr 9 - Nov 18, 2023
3 days or less
1nt penalty
Nov 19 - 26, 2023
30 days or less
3nt penalty
Nov 27 - Dec 23, 2023
3 days or less
1nt penalty
Dec 24, 2023 - Jan 3, 2024
30 days or less
3nt penalty
Marquis
Through Dec 23, 2022
2 - 1 dayss
1nt penalty
24hrs or less
Full penalty
Dec 24, 2022 - Jan 1, 2023
20 days or less
Full penalty
Nobu Los Cabos
Through Dec 22, 2022
7 days or less
1nt penalty
Dec 23, 2022 - Jan 1, 2023
45 days or less
Full penalty
Jan 2, 2023 - Feb 15, 2023
7 days or less
1nt penalty
Feb 16 - 20, 2023
14 days or less
1nt penalty
Feb 21 - Mar 30, 2023
7 days or less
1nt penalty
Mar 31 - Apr 8, 2023
14 days or less
1nt penalty
Apr 9 - Dec 22, 2023
7 days or less
1nt penalty
Dec 23 - 31, 2023
45 days or less
Full penalty
Paradisus Resorts
Jan 3 - Apr 9, 2022
2 days or less
1nt penalty
Apr 10 - 16, 2022
13 days or less
2nt penalty
Apr 17 - Dec 22, 2022
2 days or less
1nt penalty
Dec 23, 2022 - Jan 3, 2023
13 days or less
2nt penalty
Pueblo Resorts
Through Dec 21, 2022
2 days or less
2nt penalty
Dec 22, 2022 - Jan 1, 2023
14 days or less
3nt penalty
RIU Hotels &
Resorts
Through Dec 23, 2022
3 days or less
1nt penalty
Dec 24, 2022 - Apr 30, 2023
3 days or less
2nt penalty
May 1 - Dec 23, 2023
3 days or less
1nt penalty
Royal Decameron
Through Jan 4, 2023
72hrs or less
3nt penalty
Booked by Apr 30, 2023
Jan 5 - Dec 23, 2023
72hrs or less
3nt penalty
Aug 22, 2022 - Onward
Dec 21, 2022 - Dec 23, 2023
72hrs or less
2nt penalty
Royal Solaris
Through Apr 22, 2022
3 days or less
3nt penalty
Apr 23 - Dec 17, 2022
2 days or less
2nt penalty
Dec 18, 2022 - Jan 2, 2023
14 days or less
Full penalty
Jan 3 - Apr 22, 2023
7 days or less
2nt penalty
Apr 23 - Jul 9, 2023
3 days or less
2nt penalty
Jul 10 - Aug 13, 2023
7 days or less
2nt penalty
Aug 14 - Dec 17, 2023
3 days or less
2nt penalty
Sandos Finisterra
Through Dec 23, 2022
1-2 days
2nt penalty
Less than 24hrs
Full penalty
Dec 24, 2022 - Jan 1, 2023
13 days or less
Full penalty
Villa del Palmar
Through Mar 6, 2022
3 days or less
1nt penalty
Mar 7 - Apr 10, 2022
7 days or less
2nt penalty
Apr 11 - 16, 2022
14 days or less
2nt penalty
Apr 17 - Nov 22, 2022
3 days or less
1nt penalty
Nov 23 - 27, 2022
14 days or less
2nt penalty
Nov 28 - Dec 21, 2022
3 days or less
1nt penalty
Dec 22 - 26, 2022
14 days or less
2nt penalty
Dec 27, 2022 - Jan 2, 2023
21 days or less
4nt penalty
Panama Hotels

Booking Window
[if applicable]
Travel Window
Cancel Window
Estimated Penalty
Dreams Playa Bonita
Jun 3, 2021 - Onward
Through Jun 4, 2022
3 days or less
1nt penalty
Jun 5 - Aug 20, 2022
3 days or less
2nt penalty
Aug 21 - Dec 22, 2022
3 days or less
1nt penalty
Dec 23 - 31, 2022
45 days or less
Full penalty
Oct 8, 2021 - Apr 13, 2022
Jan 1 - Feb 15, 2023
3 days or less
2nt penalty
Feb 16 - 20, 2023
3 days or less
Full penalty
Feb 21 - Mar 31, 2023
3 days or less
2nt penalty
Apr 1 - Apr 8, 2023
3 days or less
Full penalty
Apr 9 - Jun 3, 2023
3 days or less
1nt penalty
Jun 4 - Aug 19, 2023
3 days or less
2nt penalty
Aug 20 - Dec 22, 2023
3 days or less
1nt penalty
Apr 14, 2022 - Onward
Dec 23 - Dec 31, 2022
30 days or less
Full penalty
Jan 1 - Feb 15, 2023
3 days or less
2nt penalty
Feb 16 - 20, 2023
3 days or less
Full penalty
Feb 21 - Mar 31, 2023
3 days or less
2nt penalty
Apr 1 - 8, 2023
3 days or less
Full penalty
Apr 9 - Jun 3, 2023
3 days or less
1nt penalty
Jun 4 - Aug 19, 2023
3 days or less
2nt penalty
Aug 20 - Dec 22, 2023
3 days or less
1nt penalty
Dec 23 - Dec 31, 2023
30 days or less
Full penalty
Jan 1 - Feb 14, 2024
3 days or less
2nt penalty
Feb 15 - 19, 2024
3 days or less
Full penalty
Feb 20 - Mar 22, 2023
3 days or less
2nt penalty
Mar 23 - 30, 2024
3 days or less
Full penalty
Mar 31 - Jun 8, 2024
3 days or less
1nt penalty
Jun 9 - Aug 17, 2024
3 days or less
2nt penalty
Aug 18 - Dec 22, 2024
3 days or less
1nt penalty
RIU Hotels &
Resorts
Through Dec 23, 2022
3 days or less
1nt penalty
Dec 24, 2022 - Apr 30, 2023
3 days or less
2nt penalty
May 1 - Dec 23, 2023
3 days or less
1nt penalty
Puerto Plata Hotels

Booking Window
[if applicable]
Travel Window
Cancel Window
Estimated Penalty
Be Live Marien
Booked by Mar 31, 2021
2022
More than 24hrs
1nt penalty
24hrs or less
Full penalty
Jan 4 - Mar 31, 2022
Through Apr 30, 2022
24hrs or less
3nt penalty
May 1 - Jun 30, 2022
2 - 1 dayss
1nt penalty
Less than 24hrs
3nt penalty
Jul 1 - Aug 22, 2022
6 - 1 dayss
3nt penalty
Less than 24hrs
Full penalty
Aug 23 - Dec 23, 2022
2 - 1 dayss
1nt penalty
Less than 24hrs
3nt penalty
Dec 24, 2022 - Jan 2, 2023
6 - 1 days
3nt penalty
Less than 24hrs
Full penalty
Iberostar Hotels & Resorts
Jan 2 - Feb 18, 2022
3 days or less
1nt penalty
Feb 19 - Feb 26, 2022
7 days or less
2nt penalty
Feb 27 - Apr 7, 2022
3 days or less
1nt penalty
Apr 8 - Apr 17, 2022
7 days or less
2nt penalty
Apr 18 - Dec 19, 2022
3 days or less
1nt penalty
Dec 20, 2022 - Jan 1, 2023
14 days or less
2nt penalty
Sunscape Resorts
Jun 3, 2021 - Onward
Through Jun 4, 2022
3 days or less
1nt penalty
Jun 5 - Aug 20, 2022
3 days or less
2nt penalty
Aug 21 - Dec 22, 2022
3 days or less
1nt penalty
Dec 23 - 31, 2022
45 days or less
Full penalty
Oct 8, 2021 - Apr 13, 2022
Jan 1 - Feb 15, 2023
3 days or less
2nt penalty
Feb 16 - 20, 2023
3 days or less
Full penalty
Feb 21 - Mar 31, 2023
3 days or less
2nt penalty
Apr 1 - Apr 8, 2023
3 days or less
Full penalty
Apr 9 - Jun 3, 2023
3 days or less
1nt penalty
Jun 4 - Aug 19, 2023
3 days or less
2nt penalty
Aug 20 - Dec 22, 2023
3 days or less
1nt penalty
Apr 14, 2022 - Onward
Dec 23 - Dec 31, 2022
30 days or less
Full penalty
Jan 1 - Feb 15, 2023
3 days or less
2nt penalty
Feb 16 - 20, 2023
3 days or less
Full penalty
Feb 21 - Mar 31, 2023
3 days or less
2nt penalty
Apr 1 - 8, 2023
3 days or less
Full penalty
Apr 9 - Jun 3, 2023
3 days or less
1nt penalty
Jun 4 - Aug 19, 2023
3 days or less
2nt penalty
Aug 20 - Dec 22, 2023
3 days or less
1nt penalty
Dec 23 - Dec 31, 2023
30 days or less
Full penalty
Jan 1 - Feb 14, 2024
3 days or less
2nt penalty
Feb 15 - 19, 2024
3 days or less
Full penalty
Feb 20 - Mar 22, 2023
3 days or less
2nt penalty
Mar 23 - 30, 2024
3 days or less
Full penalty
Mar 31 - Jun 8, 2024
3 days or less
1nt penalty
Jun 9 - Aug 17, 2024
3 days or less
2nt penalty
Aug 18 - Dec 22, 2024
3 days or less
1nt penalty
Puerto Vallarta &
Riviera Nayarit Hotels

Booking Window
[if applicable]
Travel Window
Cancel Window
Estimated Penalty
Crown Paradise Resorts
Through Apr 13, 2022
3 days or less
1nt penalty
Apr 14 - 17, 2022
7 days or less
3nt penalty
Apr 18 - Dec 21, 2022
3 days or less
1nt penalty
Dec 22 - 31, 2022
14 days or less
3nt penalty
Dreams Resorts
Now Resorts
Sunscape Resorts
Jun 3, 2021 - Onward
Through Jun 4, 2022
3 days or less
1nt penalty
Jun 5 - Aug 20, 2022
3 days or less
2nt penalty
Aug 21 - Dec 22, 2022
3 days or less
1nt penalty
Dec 23 - 31, 2022
45 days or less
Full penalty
Oct 8, 2021 - Apr 13, 2022
Jan 1 - Feb 15, 2023
3 days or less
2nt penalty
Feb 16 - 20, 2023
3 days or less
Full penalty
Feb 21 - Mar 31, 2023
3 days or less
2nt penalty
Apr 1 - Apr 8, 2023
3 days or less
Full penalty
Apr 9 - Jun 3, 2023
3 days or less
1nt penalty
Jun 4 - Aug 19, 2023
3 days or less
2nt penalty
Aug 20 - Dec 22, 2023
3 days or less
1nt penalty
Apr 14, 2022 - Onward
Dec 23 - Dec 31, 2022
30 days or less
Full penalty
Jan 1 - Feb 15, 2023
3 days or less
2nt penalty
Feb 16 - 20, 2023
3 days or less
Full penalty
Feb 21 - Mar 31, 2023
3 days or less
2nt penalty
Apr 1 - 8, 2023
3 days or less
Full penalty
Apr 9 - Jun 3, 2023
3 days or less
1nt penalty
Jun 4 - Aug 19, 2023
3 days or less
2nt penalty
Aug 20 - Dec 22, 2023
3 days or less
1nt penalty
Dec 23 - Dec 31, 2023
30 days or less
Full penalty
Jan 1 - Feb 14, 2024
3 days or less
2nt penalty
Feb 15 - 19, 2024
3 days or less
Full penalty
Feb 20 - Mar 22, 2023
3 days or less
2nt penalty
Mar 23 - 30, 2024
3 days or less
Full penalty
Mar 31 - Jun 8, 2024
3 days or less
1nt penalty
Jun 9 - Aug 17, 2024
3 days or less
2nt penalty
Aug 18 - Dec 22, 2024
3 days or less
1nt penalty
Fiesta Americana
Grand Fiesta Americana
Through Jul 2, 2022
24hrs or less
1nt penalty
Jul 3 - Aug 22, 2022
3 days or less
1nt penalty
Aug 23 - Dec 23, 2022
24hrs or less
1nt penalty
Dec 24, 2022 - Jan 3, 2023
14 days or less
Full penalty
Jan 4 - Apr 10, 2023
3 days or less
1nt penalty
Apr 11 - 17, 2023
14 days or less
1nt penalty
Apr 18 - Jul 2, 2023
24 hours or less
1nt penalty
Jul 3 - Aug 22, 2023
3 days or less
1nt penalty
Aug 23 - Dec 23, 2023
24 hours or less
1nt penalty
Dec 24, 2023 - Jan 3, 2024
14 days or less
Full Penalty
Grand Palladium Vallarta
Jan 2 - Dec 22, 2022
2 days or less
2nt penalty
Dec 23, 2022 - Jan 1, 2023
21 days or less
Full penalty
Jan 2 - Apr 30, 2023
72hrs or less
2nt penalty
May 1 - Dec 22, 2023
48hrs or less
2nt penalty
Grand Park Royal
Through Dec 22, 2022
2 days or less
1nt penalty
Dec 23, 2022 - Jan 7, 2023
21 - 11 days
50% of stay
10 days or less
Full penalty
Jan 8 - Apr 1, 2023
13 - 6 days
3nt penalty
Apr 2 - 15, 2023
21 - 11 days
50% of stay
10 days or less
Full penalty
Apr 16 - Jul 9, 2023
2 days or less
1nt penalty
Jul 10 - Aug 21, 2023
4 days or less
2nt penalty
Aug 22 - Dec 22, 2023
2 days or less
1nt penalty
Hard Rock Vallarta
Through Jul 9, 2022
5 days or less
1nt penalty
Aug 21 - Dec 23, 2022
5 days or less
1nt penalty
Dec 24, 2022 - Jan 2, 2023
30 days or less
Full penalty
Jan 3 - Feb 15, 2023
7 days or less
1nt penalty
Feb 16 - 19, 2023
14 days or less
2nt penalty
Feb 20 - Apr 1, 2023
7 days or less
1nt penalty
Apr 2 - 8, 2023
14 days or less
2nt penalty
Apr 9 - Jul 7, 2023
7 days or less
1nt penalty
Jul 8 - Aug 19, 2023
14 days or less
2nt penalty
Aug 20 - Dec 23, 2023
7 days or less
1nt penalty
Dec 24 - 31, 2023
30 days or less
Full penalty
Rock Star Suites - All dates
30 days or less
Full penalty
Hilton Puerto Vallarta
Dec 17, 2022 - Jan 2, 2023
21 days or less
Full penalty
Jan 3 - Apr 15, 2023
14 days or less
3nt penalty
Apr 16 - Jul 6, 2023
3 days or less
1nt penalty
Jul 7 - Aug 20, 2023
7 days or less
3nt penalty
Aug 21 - Oct 31,2023
3 days or less
1nt penalty
Nov 1 - Dec 16, 2023
5 days or less
3nt penalty
Hyatt Ziva
Apr 13, 2020 - Jun 30, 2021
Through Dec 20, 2022
24hrs or less
Full penalty
Jul 1 - Aug 31, 2021
Through Dec 23, 2022
14 days or less
Full penalty
Dec 24, 2022 - Jan 3, 2023
30 days or less
Full penalty
Sep 1 - Sep 23, 2021
Through Dec 23, 2022
14 days or less
Full Penalty
Sep 24 - Dec 23, 2021
Through Dec 24, 2022
14 days or less
Full penalty
Dec 24, 2021 - Feb 28, 2022
Apr 1, 2022 - Onward
14 days or less
Full penalty
Mar 1, 2022 - Onwards
Through Dec 17, 2022
14 days or less
Full penalty
Dec 18, 2022 - Jan 3, 2023
30 days or less
Full penalty
Dec 24, 2022 - Jan 3, 2023
30 days or less
Full penalty
Jan 4 - Feb 15, 2023
14 days or less
Full penalty
Feb 16 - 20,2023
30 days or less
Full penalty
Feb 21 - Mar 30, 2023
14 days or less
Full penalty
Mar 31 - Apr 9, 2023
30 days or less
Full penalty
Apr 10, 2023 - Dec 23, 2023
14 days or less
Full penalty
Dec 24, 2023 - Jan 3, 2024
30 days or less
Full penalty
Iberostar Hotels & Resorts
Jan 2 - Feb 18, 2022
3 days or less
1nt penalty
Feb 19 - Feb 26, 2022
7 days or less
2nt penalty
Feb 27 - Apr 7, 2022
3 days or less
1nt penalty
Apr 8 - Apr 17, 2022
7 days or less
2nt penalty
Apr 18 - Dec 19, 2022
3 days or less
1nt penalty
Dec 20, 2022 - Jan 1, 2023
14 days or less
2nt penalty
Marival Armony
Marival Emotions
Booked by Apr 7, 2022
Through Jun 30, 2022
14 days or less
2nt penalty
Jul 1 - Aug 31, 2022
14 days or less
3nt penalty
Sep 1 - Oct 31, 2022
14 days or less
2nt penalty
Apr 8, 2022 - Onward
Through Dec 16, 2022
Less than 7 days
3nt penalty
Dec 17 - 23, 2022
14 days or less
3nt penalty
Dec 24, 2022 - Jan 4, 2023
45 days or less
3nt penalty
Jan 5 - Mar 30, 2023
14 days or less
3nt penalty
Mar 31 - Apr 8, 2023
21 days or less
3nt penalty
Apr 9 - Jun 30, 2023
14 days or less
2nt penalty
Jul 1 - Aug 31, 2023
14 days or less
3nt penalty
Sep 1 - Oct 31, 2023
14 days or less
2nt penalty
Nov 1 - Dec 23, 2023
14 days or less
3nt penalty
Dec 24, 2023 - Jan 4, 2024
45 days or less
3nt penalty
Marival Distinct
Booked by Apr 7, 2022
Through Jun 30, 2022
14 days or less
2nt penalty
Jul 1 - Aug 31, 2022
14 days or less
3nt penalty
Sep 1 - Oct 31, 2022
14 days or less
2nt penalty
Apr 8, 2022 - Onward
Through Dec 16, 2022
Less than 7 days
3nt penalty
Dec 17 - 23, 2022
14 days or less
3nt penalty
Dec 24, 2022 - Jan 4, 2023
60 days or less
3nt penalty
Jan 5 - Mar 30, 2023
14 days or less
3nt penalty
Mar 31 - Apr 8, 2023
21 days or less
3nt penalty
Apr 9 - Jun 30, 2023
14 days or less
2nt penalty
Jul 1 - Aug 31, 2023
14 days or less
3nt penalty
Sep 1 - Oct 31, 2023
14 days or less
2nt penalty
Nov 1 - Dec 23, 2023
14 days or less
3nt penalty
Dec 24, 2023 - Jan 4, 2024
60 days or less
3nt penalty
RIU Hotels &
Resorts
Through Dec 23, 2022
3 days or less
1nt penalty
Dec 24, 2022 - Apr 30, 2023
3 days or less
2nt penalty
May 1 - Dec 23, 2023
3 days or less
1nt penalty
Secrets Resorts
Jun 3, 2021 - Onward
Through Jun 4, 2022
3 days or less
1nt penalty
Jun 5 - Aug 20, 2022
3 days or less
2nt penalty
Aug 21 - Dec 22, 2022
3 days or less
1nt penalty
Dec 23 - Dec 31, 2022
45 days or less
Full penalty
Oct 8, 2021 - Apr 13, 2022
Dec 23 - Dec 31, 2022
45 days or less
Full penalty
Jan 1 - Feb 15, 2023
3 days or less
2nt penalty
Feb 16 - 20, 2023
3 days or less
Full penalty
Feb 21 - Apr 8, 2023
3 days or less
2nt penalty
Apr 9 - Jun 3, 2023
3 days or less
1nt penalty
Jun 4 - Aug 19, 2023
3 days or less
2nt penalty
Aug 20 - Dec 22, 2023
3 days or less
1nt penalty
Apr 14, 2022 - Onward
Dec 23 - Dec 31, 2022
30 days or less
Full penalty
Jan 1 - Feb 15, 2023
3 days or less
2nt penalty
Feb 16 - 20, 2023
3 days or less
Full penalty
Feb 21 - Apr 8, 2023
3 days or less
2nt penalty
Apr 9 - Jun 3, 2023
3 days or less
1nt penalty
Jun 4 - Aug 19, 2023
3 days or less
2nt penalty
Aug 20 - Dec 22, 2023
3 days or less
1nt penalty
Dec 23 - Dec 31, 2023
30 days or less
Full penalty
Jan 1 - Feb 14, 2024
3 days or less
2nt penalty
Feb 15 - 19, 2024
3 days or less
Full penalty
Feb 20 - Mar 30, 2024
3 days or less
2nt penalty
Mar 31 - Jun 8, 2024
3 days or less
1nt penalty
Jun 9 - Aug 17, 2024
3 days or less
2nt penalty
Aug 18 - Dec 22, 2024
3 days or less
1nt penalty
Punta Cana &
La Romana Hotels

Booking Window
[if applicable]
Travel Window
Cancel Window
Estimated Penalty
Royalton
Hideaway
2022
48hrs or less
1nt penalty
2023
48hrs or less
1nt penalty
Dec 23, 2022 - Jan 2, 2023
14 days or less
2nt penalty
Apr 6 - 9, 2023
14 days or less
2nt penalty
Dec 23, 2023 - Jan 2, 2024
14 days or less
2nt penalty
Azul
Nickelodeon
Margaritaville
Jun 1, 2021 - Onwards
Jan 5 - Apr 30, 2022
7 days or less
2nt penalty
May 1 - Dec 20, 2022
3 days or less
2nt penalty
Dec 21, 2022 - Jan 4 ,2023
30 days or less
Full penalty
Be Live Canoa
Be Live Punta Cana
Booked by Mar 31, 2021
2022
More than 24hrs
1nt penalty
24hrs or less
Full penalty
Jan 4 - Mar 31, 2022
Through Apr 30, 2022
24hrs or less
3nt penalty
May 1 - Jun 30, 2022
2 - 1 dayss
1nt penalty
Less than 24hrs
3nt penalty
Jul 1 - Aug 22, 2022
6 - 1 dayss
3nt penalty
Less than 24hrs
Full penalty
Aug 23 - Dec 23, 2022
2 - 1 dayss
1nt penalty
Less than 24hrs
3nt penalty
Dec 24, 2022 - Jan 2, 2023
6 - 1 days
3nt penalty
Less than 24hrs
Full penalty
Breathless Resorts
Secrets Resorts
Zoetry Resorts
Jun 3, 2021 - Onward
Through Jun 4, 2022
3 days or less
1nt penalty
Jun 5 - Aug 20, 2022
3 days or less
2nt penalty
Aug 21 - Dec 22, 2022
3 days or less
1nt penalty
Dec 23 - Dec 31, 2022
45 days or less
Full penalty
Oct 8, 2021 - Apr 13, 2022
Dec 23 - Dec 31, 2022
45 days or less
Full penalty
Jan 1 - Feb 15, 2023
3 days or less
2nt penalty
Feb 16 - 20, 2023
3 days or less
Full penalty
Feb 21 - Apr 8, 2023
3 days or less
2nt penalty
Apr 9 - Jun 3, 2023
3 days or less
1nt penalty
Jun 4 - Aug 19, 2023
3 days or less
2nt penalty
Aug 20 - Dec 22, 2023
3 days or less
1nt penalty
Apr 14, 2022 - Onward
Dec 23 - Dec 31, 2022
30 days or less
Full penalty
Jan 1 - Feb 15, 2023
3 days or less
2nt penalty
Feb 16 - 20, 2023
3 days or less
Full penalty
Feb 21 - Apr 8, 2023
3 days or less
2nt penalty
Apr 9 - Jun 3, 2023
3 days or less
1nt penalty
Jun 4 - Aug 19, 2023
3 days or less
2nt penalty
Aug 20 - Dec 22, 2023
3 days or less
1nt penalty
Dec 23 - Dec 31, 2023
30 days or less
Full penalty
Jan 1 - Feb 14, 2024
3 days or less
2nt penalty
Feb 15 - 19, 2024
3 days or less
Full penalty
Feb 20 - Mar 30, 2024
3 days or less
2nt penalty
Mar 31 - Jun 8, 2024
3 days or less
1nt penalty
Jun 9 - Aug 17, 2024
3 days or less
2nt penalty
Aug 18 - Dec 22, 2024
3 days or less
1nt penalty
Catalonia Resorts
Jan 3, 2022 - Dec 23, 2023
7 days or less
2nt penalty
Dreams Resorts
Now Resorts
Sunscape Resorts
Jun 3, 2021 - Onward
Through Jun 4, 2022
3 days or less
1nt penalty
Jun 5 - Aug 20, 2022
3 days or less
2nt penalty
Aug 21 - Dec 22, 2022
3 days or less
1nt penalty
Dec 23 - 31, 2022
45 days or less
Full penalty
Oct 8, 2021 - Apr 13, 2022
Jan 1 - Feb 15, 2023
3 days or less
2nt penalty
Feb 16 - 20, 2023
3 days or less
Full penalty
Feb 21 - Mar 31, 2023
3 days or less
2nt penalty
Apr 1 - Apr 8, 2023
3 days or less
Full penalty
Apr 9 - Jun 3, 2023
3 days or less
1nt penalty
Jun 4 - Aug 19, 2023
3 days or less
2nt penalty
Aug 20 - Dec 22, 2023
3 days or less
1nt penalty
Apr 14, 2022 - Onward
Dec 23 - Dec 31, 2022
30 days or less
Full penalty
Jan 1 - Feb 15, 2023
3 days or less
2nt penalty
Feb 16 - 20, 2023
3 days or less
Full penalty
Feb 21 - Mar 31, 2023
3 days or less
2nt penalty
Apr 1 - 8, 2023
3 days or less
Full penalty
Apr 9 - Jun 3, 2023
3 days or less
1nt penalty
Jun 4 - Aug 19, 2023
3 days or less
2nt penalty
Aug 20 - Dec 22, 2023
3 days or less
1nt penalty
Dec 23 - Dec 31, 2023
30 days or less
Full penalty
Jan 1 - Feb 14, 2024
3 days or less
2nt penalty
Feb 15 - 19, 2024
3 days or less
Full penalty
Feb 20 - Mar 22, 2023
3 days or less
2nt penalty
Mar 23 - 30, 2024
3 days or less
Full penalty
Mar 31 - Jun 8, 2024
3 days or less
1nt penalty
Jun 9 - Aug 17, 2024
3 days or less
2nt penalty
Aug 18 - Dec 22, 2024
3 days or less
1nt penalty
Excellence El Carmen
Excellence Punta Cana
Finest Punta Cana
2022 & 2023
24 - 72hrs
1nt penalty
Less than 24hrs
Full penalty
Grand Palladium Hotels
TRS Hotels
Jan 2 - Dec 22, 2022
2 days or less
2nt penalty
Dec 23, 2022 - Jan 1, 2023
21 days or less
Full penalty
Jan 2 - Apr 30, 2023
72hrs or less
2nt penalty
May 1 - Dec 22, 2023
48hrs or less
2nt penalty
Grand Sirenis Cocotal
Through Dec 23, 2023
48hrs or less
1nt penalty
Hard Rock Punta Cana
Through Jun 16, 2022
5 days or less
1nt penalty
Jun 17 - Aug 20, 2022
14 days or less
2nt penalty
Aug 21 - Dec 22, 2022
5 days or less
1nt penalty
Dec 23, 2022 - Jan 2, 2023
30 days or less
Full penalty
Jan 3 - Feb 9, 2023
7 days or less
1nt penalty
Feb 10 - 13, 2023
7 days or less
2nt penalty
Feb 14 - Mar 31, 2023
7 days or less
1nt penalty
Apr 1 - 9, 2023
14 days or less
2nt penalty
Apr 10 - Jun 16, 2023
7 days or less
1nt penalty
Jun 17 - Aug 20, 2023
14 days or less
2nt penalty
Aug 21 - Dec 22, 2023
7 days or less
1nt penalty
Dec 23 - 31, 2023
30 days or less
Full penalty
Hilton
Hyatt
Sanctuary
Apr 13, 2020 - Jun 30, 2021
Through Dec 20, 2022
24hrs or less
Full penalty
Jul 1 - Aug 31, 2021
Through Dec 23, 2022
14 days or less
Full penalty
Dec 24, 2022 - Jan 3, 2023
30 days or less
Full penalty
Sep 1 - Sep 23, 2021
Through Dec 23, 2022
14 days or less
Full Penalty
Sep 24 - Dec 23, 2021
Through Dec 24, 2022
14 days or less
Full penalty
Dec 24, 2021 - Feb 28, 2022
Apr 1, 2022 - Onward
14 days or less
Full penalty
Mar 1, 2022 - Onwards
Through Dec 17, 2022
14 days or less
Full penalty
Dec 18, 2022 - Jan 3, 2023
30 days or less
Full penalty
Dec 24, 2022 - Jan 3, 2023
30 days or less
Full penalty
Jan 4 - Feb 15, 2023
14 days or less
Full penalty
Feb 16 - 20,2023
30 days or less
Full penalty
Feb 21 - Mar 30, 2023
14 days or less
Full penalty
Mar 31 - Apr 9, 2023
30 days or less
Full penalty
Apr 10, 2023 - Dec 23, 2023
14 days or less
Full penalty
Dec 24, 2023 - Jan 3, 2024
30 days or less
Full penalty
Iberostar Hotels & Resorts
Jan 2 - Feb 18, 2022
3 days or less
1nt penalty
Feb 19 - Feb 26, 2022
7 days or less
2nt penalty
Feb 27 - Apr 7, 2022
3 days or less
1nt penalty
Apr 8 - Apr 17, 2022
7 days or less
2nt penalty
Apr 18 - Dec 19, 2022
3 days or less
1nt penalty
Dec 20, 2022 - Jan 1, 2023
14 days or less
2nt penalty
Live Aqua Beach Resort
Through Jul 2, 2022
24hrs or less
1nt penalty
Jul 3 - Aug 22, 2022
3 days or less
1nt penalty
Aug 23 - Dec 23, 2022
24hrs or less
1nt penalty
Dec 24, 2022 - Jan 3, 2023
14 days or less
Full penalty
Jan 4 - Apr 10, 2023
3 days or less
1nt penalty
Apr 11 - 17, 2023
14 days or less
1nt penalty
Apr 18 - Jul 2, 2023
24 hours or less
1nt penalty
Jul 3 - Aug 22, 2023
3 days or less
1nt penalty
Aug 23 - Dec 23, 2023
24 hours or less
1nt penalty
Dec 24, 2023 - Jan 3, 2024
14 days or less
Full penalty
Lopesan Costa Bavaro
Through Dec 23, 2023
7 days or less
2nt penalty
Majestic Resorts
Through Dec 23, 2022
2 days or less
4nt penalty
Dec 24, 2022 - De 23, 2023
14 days or less
4nt penalty
Melia Resorts
Paradisus Resorts
Through Dec 22, 2022
2 days or less
1nt penalty
Dec 23, 2022 - Jan 3, 2023
20 days or less
Full penalty
Jan 4 - Apr 1, 2023
6 days or less
2nt penalty
Apr 2 - 8, 2023
20 days or less
Full penalty
Apr 9 - Jul 1, 2023
2 days or less
1nt penalty
Jul 2 - Aug 13, 2023
6 days or less
2nt penalty
Aug 14 - Nov 22, 2023
2 days or less
1nt penalty
Nov 23 - 26, 2023
6 days or less
2nt penalty
Nov 27 - Dec 22, 2023
2 days or less
1nt penalty
Dec 23, 2023 - Jan 3, 2024
20 days or less
Full penalty
Ocean by H10 Hotels
Booked by Jan 16, 2022
Through Dec 24, 2022
After noon local time the day before the arrival
1nt penalty
Feb 18, 2022 - Onwards
Through Jun 30, 2022
7 days or less
2nt penalty
24hrs or less [restrictions apply]
No penalty
Jul 1 - Dec 13, 2022
7 days or less
2nt penalty
Dec 14, 2022 - Apr 30, 2023
10 days or less
3nt penalty
May 1 - Dec 23, 2023
7 days or less
2nt penalty
Princess Resorts
Through Dec 22, 2022
6 - 1 day
2nt penalty
Less than 24hrs
3nt penalty
Dec 23, 2022 - Jan 1, 2023
13 - 7 days
2nt penalty
6 - 1 day
4nt penalty
Less than 24hrs
Full penalty
Apr 10, 2023 - Dec 22, 2023
6 - 1 day
2nt penalty
Less than 24hrs
3nt penalty
RIU Hotels &
Resorts
Through Dec 23, 2022
3 days or less
1nt penalty
Dec 24, 2022 - Apr 30, 2023
3 days or less
2nt penalty
May 1 - Dec 23, 2023
3 days or less
1nt penalty
Temptation Miches
Temptation Grand Miches
Oct 1 - Dec 28, 2022
72hrs or less
1nt penalty
Dec 29, 2022 - Jan 1, 2023
7 days or less
Full penalty
Jan 2 - 31, 2023
72hrs or less
2nt penalty
Feb 1 - Apr 15, 2023
7 days or less
2nt penalty
Apr 16 - Dec 22, 2023
72hrs or less
1nt penalty
Dec 23, 2023 - Jan 1, 2024
7 days or less
Full penalty
Vista Sol
Through Oct 31, 2023
24hrs or less
1nt penalty
Viva Wyndham
Jan 2, 2022 - Dec 23, 2023
3 days or less
1nt penalty
[2nt penalty for 8nts+]
Saint Lucia Hotels

Booking Window
[if applicable]
Travel Window
Cancel Window
Estimated Penalty
Royalton
Hideaway at Royalton
Mystique
Starfish
2022
48hrs or less
1nt penalty
2023
48hrs or less
1nt penalty
Dec 23, 2022 - Jan 2, 2023
14 days or less
2nt penalty
Apr 6 - 9, 2023
14 days or less
2nt penalty
Dec 23, 2023 - Jan 2, 2024
14 days or less
2nt penalty
Anse Chastanet
Mar 23, 2021 - Dec 14, 2022
Jan 3 - Dec 19, 2022
21 - 4 days
3nt penalty
3 - 1 dayss
75% of stay
24hrs or less
Full penalty
BodyHoliday
Through Jan 7, 2023
3 days or less
Full penalty
Calabash Cove
Through Dec 20, 2022
45 days - 15 days
3nt penalty
14 days or less
Full penalty
Dec 21, 2022 - Jan 5, 2023
After Nov 15, 2022
Full penalty
Jan 6 - Dec 20, 2023
45 days - 15 days
3nt penalty
14 days or less
Full penalty
Dec 21, 2023 - Jan 5, 2024
After Nov 15, 2023
Full penalty
Coconut Bay
Serenity at Coconut Bay
Through Dec 20, 2022
21 days or less
2nt penalty
Dec 21, 2022 - Jan 2, 2023
45 days or less
Full penalty
Jan 3 - Dec 20, 2023
21 days or less
2nt penalty
Dec 21, 2023 - Jan 2, 2024
45 days or less
Full penalty
Jade Mountain
Mar 23, 2021 - Dec 14, 2022
Jan 3 - Dec 19, 2022
21 - 4 days
3nt penalty
3 - 1 dayss
75% of stay
24hrs or less
Full penalty
Ladera
Through Dec 23, 2022
21 days or less
Full penalty
Dec 24, 2022 - Jan 3, 2023
After Sep 30, 2022
Full penalty
The Landings
Through Dec 20, 2022
7 days or less
50% of stay
Dec 21, 2022 - Jan 2, 2023
120 days or less
50% of stay
90 days or less
Full penalty
Jan 3 - Apr 15, 2023
14 days or less
Full penalty
Apr 16 - Dec 15, 2023
7 days or less
Full penalty
Dec 16, 2023 - Jan 2, 2024
120 days or less
50% of full stay
90 days or less
Full penalty
The Morgan Resort & Spa
Through Dec 16, 2022
3 days or less
1nt penalty
Dec 17, 2022 - Jan 2, 2023
30 days or less
3nt penalty
Jan 3 - Dec 16, 2023
3 days less
1nt penalty
Dec 17, 2023 - Jan 2, 2024
30 days or less
3nt penalty
Rendezvous Resort
Through Jan 7, 2023
3 days or less
Full penalty
Ti Kaye Resort and Spa
Through Nov 30, 2022
14 days or less
Full penalty
Dec 1, 2022 - Jan 15, 2023
45 - 30 days
1nt penalty
29 - 15 days
2nt penalty
14 days or less
3nt penalty
Jan 16 - Nov 30, 2023
14 days or less
1nt penalty
Windjammer Landing
Through Dec 18, 2022
14 days or less
3nt penalty
Dec 19, 2022 - Jan 2, 2023
90 days or less
Full penalty
Jan 3, 2023 - Dec 18, 2023
14 days or less
3nt penalty
St. Maarten &
St. Martin Hotels

Booking Window
[if applicable]
Travel Window
Cancel Window
Estimated Penalty
Divi Little Bay
Through Dec 20, 2022
7 days or less
1nt penalty
Dec 21 - 31, 2022
Non-refundable
Full penalty
Jan 1 - Dec 20, 2023
30 days or less
3nt penalty
Dec 21 - 31, 2023
Non-refundable
Non-refundable
Esmeralda Resort
Jan 2, 2023 - Apr 30, 2023
7 days or less
3nt penalty
May 1 - Dec 22, 2023
3 days or less
1nt penalty
Dec 23, 2023 - Jan 1, 2024
Non-refundable
Non-refundable
Grand Case Beach Club
Through Dec 18, 2022
7 days or less
1nt penalty
La Playa Orient Bay
Through Dec 16, 2022
1 day or less
50% of stay
Dec 17 - 23, 2022
3 days or less
50% of stay
Dec 24, 2022 - Jan 1, 2023
14 days or less
50% of stay
Jan 2 - Apr 15, 2023
3 days or less
50% of stay
Apr 16 - Dec 23, 2023
1 day or less
50% of stay
Oyster Bay
Nov 1, 2021 - Dec 17, 2022
Through Dec 17, 2022
21 days or less
50% of stay
Feb 1 - Mar 31, 2022
Through Dec 16, 2022
7 days or less
50% of stay
Dec 17, 2022 - Jan 7, 2023
30 days or less
Full penalty
Secrets St. Martin
Jun 3, 2021 - Onward
Through Jun 4, 2022
3 days or less
1nt penalty
Jun 5 - Aug 20, 2022
3 days or less
2nt penalty
Aug 21 - Dec 22, 2022
3 days or less
1nt penalty
Dec 23 - Dec 31, 2022
45 days or less
Full penalty
Oct 8, 2021 - Apr 13, 2022
Dec 23 - Dec 31, 2022
45 days or less
Full penalty
Jan 1 - Feb 15, 2023
3 days or less
2nt penalty
Feb 16 - 20, 2023
3 days or less
Full penalty
Feb 21 - Apr 8, 2023
3 days or less
2nt penalty
Apr 9 - Jun 3, 2023
3 days or less
1nt penalty
Jun 4 - Aug 19, 2023
3 days or less
2nt penalty
Aug 20 - Dec 22, 2023
3 days or less
1nt penalty
Apr 14, 2022 - Onward
Dec 23 - Dec 31, 2022
30 days or less
Full penalty
Jan 1 - Feb 15, 2023
3 days or less
2nt penalty
Feb 16 - 20, 2023
3 days or less
Full penalty
Feb 21 - Apr 8, 2023
3 days or less
2nt penalty
Apr 9 - Jun 3, 2023
3 days or less
1nt penalty
Jun 4 - Aug 19, 2023
3 days or less
2nt penalty
Aug 20 - Dec 22, 2023
3 days or less
1nt penalty
Dec 23 - Dec 31, 2023
30 days or less
Full penalty
Jan 1 - Feb 14, 2024
3 days or less
2nt penalty
Feb 15 - 19, 2024
3 days or less
Full penalty
Feb 20 - Mar 30, 2024
3 days or less
2nt penalty
Mar 31 - Jun 8, 2024
3 days or less
1nt penalty
Jun 9 - Aug 17, 2024
3 days or less
2nt penalty
Aug 18 - Dec 22, 2024
3 days or less
1nt penalty
Sonesta Maho
Sonesta Ocean Point
Through Dec 23, 2022
2 days or less
Full penalty
Dec 24, 2022 - Jan 2, 2023
21 days or less
Full penalty
Jan 3 - Apr 15, 2023
7 days or less
3nt penalty
Apr 16 - Dec 21, 2023
3 days or less
1nt penalty
St. Thomas Hotels

Booking Window
[if applicable]
Travel Window
Cancel Window
Estimated Penalty
Bolongo Bay
Through Dec 24, 2022
3 days or less
$600 USD
Dec 25 - Dec 31, 2022
14 days or less
$600 USD
Jan 1 - Apr 30, 2023
7 days or less
$600 USD
May 1 - Dec 24, 2023
3 days or less
$600 USD
Dec 25 - 31, 2023
14 days or less
$600 USD
Turks &
Caicos Hotels

Booking Window
[if applicable]
Travel Window
Cancel Window
Estimated Penalty
Ambergris Cay
Booked by Dec 2, 2021
Through Dec 23, 2022
29 days or less
50% of stay
Dec 24, 2022 - Jan 1, 2023
29 days or less
Full penalty
Jan 2 - Apr 14, 2023
29 days or less
50% of stay
Dec 3, 2021 - May 1, 2022
Through Dec 23, 2022
30 days or less
50% of stay
Dec 24, 2022 - Jan 1, 2023
30 days or less
Full penalty
Jan 2 - Apr 14, 2023
30 days or less
50% of stay
May 2 - Jun 21, 2022
Through Dec 23, 2022
28 days or less
50% of stay
Dec 24, 2022 - Jan 1, 2023
30 days or less
Full penalty
Jan 2 - Apr 14, 2023
28 days or less
50% of stay
Jun 22, 2022 - Onward
Through Dec 23, 2022
30 days or less
50% of stay
Dec 24, 2022 - Jan 1, 2023
30 days or less
Full penalty
Jan 2 - Dec 22, 2023
30 days or less
50% of stay
Dec 23, 2023 - Jan 1, 2024
30 days or less
Full penalty
Blue Haven Resort
The Alexandra
Booked by Dec 2, 2021
Through Dec 23, 2022
29 days or less
50% of stay
Dec 24, 2022 - Jan 1, 2023
29 days or less
Full penalty
Jan 2 - Apr 14, 2023
29 days or less
50% of stay
Dec 3, 2021 - May 1, 2022
Through Dec 23, 2022
30 days or less
50% of stay
Dec 24, 2022 - Jan 1, 2023
30 days or less
Full penalty
Jan 2 - Apr 14, 2023
30 days or less
50% of stay
May 2 - Jun 21, 2022
Through Dec 23, 2022
28 days or less
50% of stay
Dec 24, 2022 - Jan 1, 2023
30 days or less
Full penalty
Jan 2 - Apr 14, 2023
28 days or less
50% of stay
Jun 22, 2022 - Onward
Through Dec 23, 2022
28 days or less
50% of stay
Dec 24, 2022 - Jan 1, 2023
29 days or less
Full penalty
Jan 2 - Dec 22, 2023
30 days or less
50% of stay
Dec 23, 2023 - Jan 1, 2024
30 days or less
Full penalty
Jan 2 - Apr 15, 2024
30 days or less
50% of stay
Grace Bay Club
Through Dec 21, 2022
30 - 7 days
50% of stay
6 days or less
Full penalty
Dec 22, 2022 - Jan 1, 2023
Cancel by Sep 1, 2022
Full penalty
Jan 2 - Dec 19, 2023
30 - 7 days
50% of stay
6 days or less
Full penalty
Dec 20, 2023 - Jan 1, 2024
Cancel by Sep 1, 2023
Full penalty
Point Grace Resort
Through Dec 21, 2022
14 - 7 days
50% of stay
6 days or less
Full penalty
Dec 22, 2022 - Jan 1, 2023
Cancel by Sep 1, 2022
Full penalty
Jan 2 - Dec 19, 2023
30 - 7 days
50% of stay
6 days or less
Full penalty
Dec 20, 2023 - Jan 1, 2024
Cancel by Sep 1, 2023
Full penalty
Ports of Call Resort
Through Dec 21, 2022
7 days or less
1nt penalty
Dec 22, 2022 - Apr 30, 2023
14 days or less
2nt penalty
May 1 - Dec 21, 2023
7 days or less
1nt penalty
Seven Stars Resort
Through Dec 22, 2022
30 days or less
3nt penalty
Dec 23 - 31, 2022
90 - 61 days
50% of stay
60 days or less
Full penalty
Jan 1 - Dec 21, 2023
30 days or less
3nt penalty
Dec 22 - 31, 2023
90- 61 days
50% of stay
60 days or less
Full penalty
The Palms Turks & Caicos
Through Nov 21, 2022
7 days or less
3nt penalty
Nov 22 - Nov 28, 2022
21 days or less
3nt penalty
Nov 29 - Dec 19, 2022
7 days or less
3nt penalty
Dec 20, 2022 - Jan 3, 2023
80 days or less
Full penalty
The Royal West Indies
Through Apr 22, 2022
21 days or less
3nt penalty
Apr 23 - Dec 16, 2022
14 days or less
3nt penalty
Dec 17, 2022 - Jan 3, 2023
90 days or less
Full penalty
Jan 4 - Apr 22, 2023
21 days or less
3nt penalty
Apr 23 - Dec 16, 2023
14 days or less
3nt penalty
The Sands at Grace Bay
Through Nov 21, 2022
7 days or less
3nt penalty
Nov 22 - Nov 28, 2022
21 days or less
3nt penalty
Nov 29 - Dec 19, 2022
7 days or less
3nt penalty
Dec 20, 2022 - Jan 3, 2023
80 days or less
Full penalty
Jan 4 - Dec 19, 2023
21 days or less
3nt penalty
Dec 20, 2023 - Jan 3, 2024
80 days or less
Full penalty
The Shore Club
Through Nov 21, 2022
7 days or less
3nt penalty
Nov 22 - Nov 28, 2022
21 days or less
3nt penalty
Nov 29 - Dec 19, 2022
7 days or less
3nt penalty
Dec 20, 2022 - Jan 3, 2023
80 days or less
Full penalty
West Bay Club
Through Dec 21, 2022
14 - 7 days
50% of stay
6 days or less
Full penalty
Dec 22, 2022 - Jan 1, 2023
Cancel by Sep 1, 2022
Full penalty
Jan 2 - Dec 19, 2023
30 - 7 days
50% of stay
6 days or less
Full penalty
Dec 20, 2023 - Jan 1, 2024
Cancel by Sep 1, 2023
Full penalty