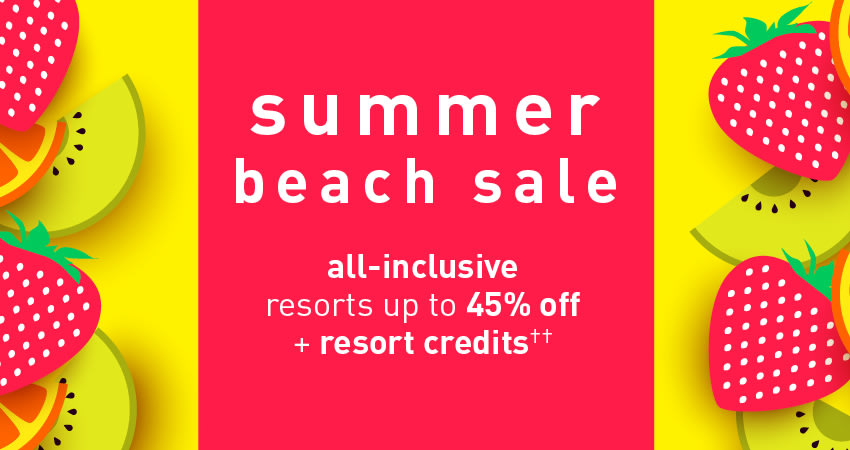 Best Vacation Packages from New York
All-Inclusive Vacation Packages w/ Round-Trip Air
If you like to plan ahead with an early bird deal, look no further! With round-trip air from New York City and all-inclusive resorts, you'll find the perfect package to the Caribbean and Mexico. Find our best deals below or pick your ideal dates and shop using our booking box to the left.
Traveling within three days? Our Travel Advisors can make it happen! Call 1-800-309-4717 to book.
CANCUN ▪ RIVIERA MAYA ▪ PUNTA CANA ▪ JAMAICA
Punta Cana

Exclusive Reopening Sale!
ALL-INCLUSIVE PACKAGES WITH ROUND-TRIP FLIGHTS
Jamaica

ALL-INCLUSIVE PACKAGES WITH ROUND-TRIP FLIGHTS
Riviera Maya

Up to 45% Off
$1500 Resort Credit††
ALL-INCLUSIVE PACKAGES WITH ROUND-TRIP FLIGHTS
$1059*: 6/1-7/31, 8/1-9/30
Cancun

Family Friendly Luxe Resort
Up to 40% Savings
ALL-INCLUSIVE PACKAGES WITH ROUND-TRIP FLIGHTS