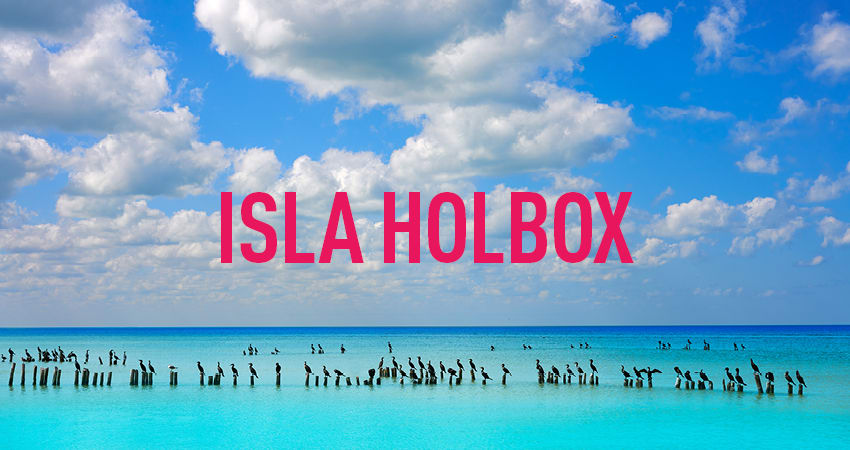 Destination : Isla Holbox
A Serene Island Escape
Isla Holbox [pronounced "hol-bosh"] is a small island just off the northern coast of Mexico's Yucatan Peninsula. Its prime location on the Gulf of Mexico presents beautiful turquoise waters and white-sand beaches that will leave you in awe and an exciting array of activities that will have you wishing your stay was longer. The name of the island, Holbox, comes from the Mayan word for "black hole" and illustrates exactly how your stay on this little piece of paradise may feel as if you're off the grid. Due to its location, Isla Holbox is free from the high rises and crowds of people you may find on the mainland in Tulum and Cancun, so you can spend your trip admiring the breathtaking nature on the island and soaking in every ounce of sun. If you're searching for the perfect destination for your serene island escape, look no further than Isla Holbox.
" This laid-back island is the perfect escape "
From the minute you arrive in Cancun, you'll be greeted with the warm, tropical sun and quickly whisked away for a two-and-a-half-hour shuttle ride from the Cancun International Airport to the ferry terminal in Chiquilá. There, you'll hop on a 30-minute ferry ride that will take you to Isla Holbox. Once you arrive on the island, you will have the opportunity to pick up a golf cart to utilize as transportation on the island throughout your stay.
With an endless number of natural wonders to explore and wonderful weather to enjoy, you can choose to spend your escape to Isla Holbox snorkeling with whale sharks, exploring the bioluminescent waters during a kayaking tour or simply digging your toes into the sparkling white-sand beaches. Whether you're planning your next vacation with the whole family, friends or your significant other, there's a little bit of everything for everyone to love. During your time on the island, you can look forward to enjoying the warm tropical climate with temperatures ranging between 81°F and 91°F. If you'd like to travel during a time when the humidity level and temperatures are slightly lower, be sure to book your trip for travel between November and December. Of course, this island destination is perfect for travel during any time of the year but below are some of the best times to take part in traveler-favorite activities on Isla Holbox!
FAQs
Q: At what time does the ferry start and end the service to and from the island?
A: Chiquilá Ferry Terminal to Isla Holbox: 5:00 AM - 8:30 PM [local time]
Isla Holbox to Chiquilá Ferry Terminal: 6:00 AM - 9:30 PM [local time]
Q: When is the best time to snorkel with Whale Sharks in Isla Holbox?
A: The best time to snorkel with whale sharks in Isla Holbox is between May and September.
Q: When is the best time to explore bioluminescent waters in Isla Holbox?
A: The best time to explore bioluminescent waters in Isla Holbox is between April and August, especially when there is no moonlight.