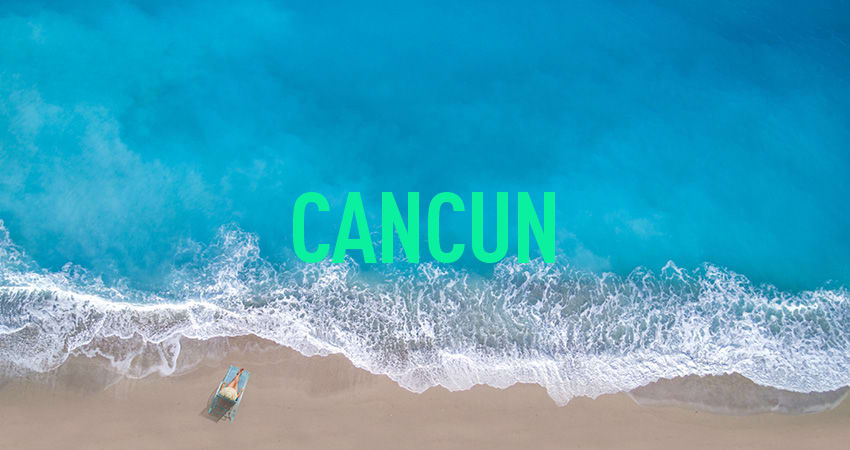 Destination : Cancun
Where Happiness Awaits
All of your friends have been. Everyone's always talking about how fun it is. And you've always wanted to go, so why not book a trip to Cancun today? A vacation package to Cancun is the perfect tropical getaway. With endless white beaches, the turquoise Caribbean Sea and dozens of world-class resorts, you're sure to find a deal that suits what you want out of your dream vacation.
" You really can't get enough of Cancun "
Discover extraordinary all-inclusive, beachfront locations designed for every budget—from comfortable, family-friendly hotels to luxurious five-star resorts that offer the best in dining, comfort and more. After your worries have melted away while bathing under the warm tropical sun, be sure to take part in the activities that have everyone raving about Cancun. High-end shopping, top-tier restaurants, water sports galore, archeological site tours, a sizzling night life and more are sure to provide you with a vacation that will leave you aching for just one more day in Cancun.
Just a little further out from the city lies a variety of hotel options! Perfect for those looking for a quieter getaway, Playa Mujeres, Costa Mujeres and Holbox offer all the same luxuries of Cancun but with calmer waters and a more relaxed atmosphere.
Within half an hour of Cancun, Costa Mujeres and Playa Mujeres offer convenient access to the nightlife of Cancun but enough distance from the noise of the city, so relaxation can be the priority. The island of Holbox, while located about two hours away from Cancun, is worth the drive. Unspoiled natural beauty and diverse wildlife abound, and it's perfect for truly disconnecting from the world.
Visit our Isla Holbox page to learn about Isla Holbox, a beautiful island just off the northern coast of Mexico's Yucatan Peninsula.